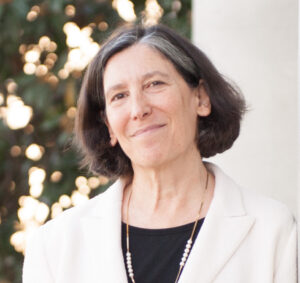 About the Speaker
The workshop leader is Nancy Wayne, PhD, Professor Emerita of Physiology at the David Geffen School of Medicine. A reproductive physiologist and former Principal Investigator of a biomedical research laboratory for over 25 years, her current work focuses on the realm of social sciences, including topics on gender bias and leadership. After earning a B.A. in Biology from Northwestern University, and PhD in Physiology from the University of Michigan, she trained as postdoctoral scholar at the University of Virginia.
With more than 25 years of experience teaching and leading workshops, Dr. Nancy Wayne is the founder and president of Women Advancing Together®, an organization which brings practical, goal-oriented, and problem-solving workshops to professionals, students and administrators to help people overcome barriers in their careers.
About the Workshops
Please click below for more information about the workshops.
Don't Sweat the Small Stuff: Setting Priorities in Order to Thrive
Faculty & Staff
Herklotz Conference Room
Wednesday, November 8, 2023
9:00 to 10:30 a.m.
Are you a very busy person with a lot of responsibilities at work (not to mention what is going on at home)? Does everything seem to need your immediate attention? Are you drowning in work and cannot see a clear path to getting through that ever-increasing To-Do List.
Why register for this workshop?
  Understand that not everything you do is equally important
 Learn tips on how to be more efficient with your time
 Learn that managing your day/week/semester is critical for career management
 Use the PRIORITY MATRIX to sort out your work activities/responsibilities
 Adapt available tools to your organization to make workload more equitable
Building Your Network for Success
Graduate Students, Lab Assistants, Postdoctoral Researchers & Staff
Herklotz Conference Room
Wednesday, November 8, 2023
1:00 to 2:30 p.m.
Networking and developing connections is required to understand strategic directions and priorities of your organization. And working to support the priorities of your organization is key to your professional success.
Why register for this workshop?
 Understand the importance of developing a diverse network
 Understand the power of 'connectedness'
 Understand who should be in your network
 Understand the 'two-way street' of a successful network
 Understand the importance of trust for collaboration and building a network