The School of Biological Sciences is excited to welcome new faculty for the 2016-17 year.
Read more about these dynamic individuals and their backgrounds:
Wenqi Wang, Ph.D., Developmental and Cell Biology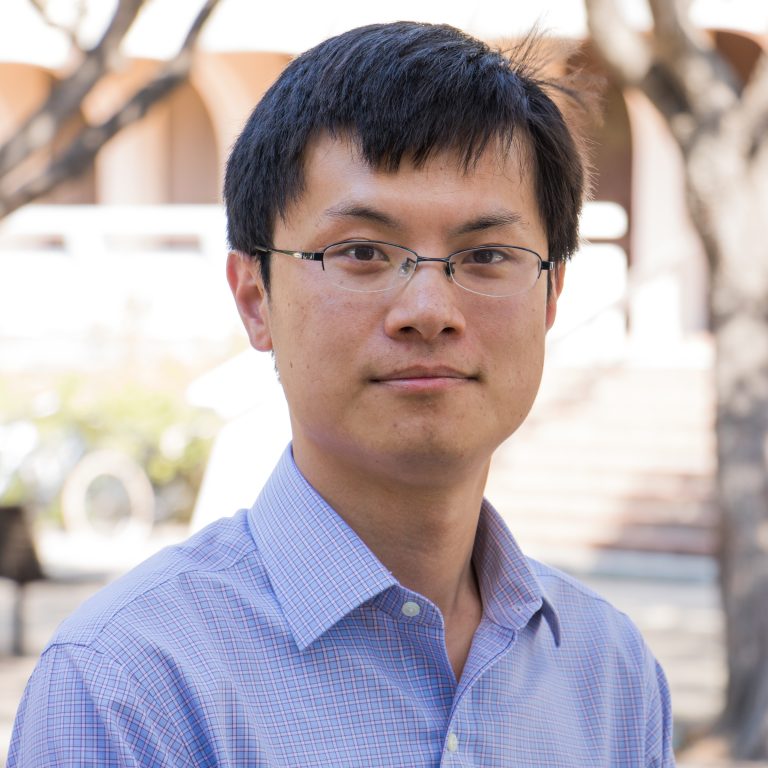 Dr. Wenqi Wang has joined the Biological Sciences School faculty as an Assistant Professor in the Department of Developmental and Cell Biology.  Dr. Wang's future research aims to decipher the signaling networks that control tissue homeostasis, with the goal of developing specific and effective therapies for cancer treatment.
To view Professor Wang's faculty page, click here.
Celia Faiola, Ph.D., Ecology and Evolutionary Biology

Climate change predictions remain imperfect, in part, due to an incomplete understanding of the complex interactions between the atmosphere and living organisms on Earth's surface. Dr. Celia Faiola is an ecological climatologist whose research focuses on the biological production, release, and ultimate fate of gaseous organic molecules emitted from plants and microbes. These molecules have many important influences on atmospheric processes, such as playing a role in the production of cloud precursors called atmospheric aerosol. Some of the questions Dr. Faiola's research seeks to answer include how emission rates of specific organic molecules called terpenes are evolving in a changing climate, if some climate change stressors alter organic emissions more than others, and how will the altered emissions influence the production of atmospheric aerosol. Her research is conducted with complementary laboratory, field, and modeling experiments.
Dr. Faiola received her Ph.D. in engineering science from Washington State University where she studied the effect of plant stress on physicochemical properties of atmospheric aerosol generated from coniferous plant emissions. She conducted her postdoctoral studies at the University of Eastern Finland where she investigated the effect of pine weevil herbivory on aerosol formation potential from Scots pine emissions.
Ilhem Messaoudi, Ph.D., Molecular Biology and Biochemistry
Research efforts in my laboratory are focused on uncovering the mechanisms of immune dysregulation that occurs due to aging, nutritional intake and infection with emerging viral diseases. More specifically, we are identifying age-related changes in host and viral factors that result in the reactivation of varicella zoster virus and the development of herpes zoster, a painful disease that disproportionally affects the elderly. To facilitate our work, our laboratory developed the first nonhuman primate model of varicella zoster virus infection. Studies using this model have revealed novel insights into host-pathogen interactions during both acute and latent VZV infection. We are also investigating the role of age-related decline in sex steroids in immune senescence. Additionally, we are investigating the impact of alcohol consumption on host responses to vaccination and infection. Finally, we are uncovering the mechanisms by which hemorrhagic fever viruses evade immunity to cause devastating disease.  We use a variety of techniques to address research questions ranging from multicolor flow cytometry to luminex and next generation sequencing.