Working From Home
As our homes become our new offices, workplace and style will shift, but expectations and productivity shouldn't. During this period, staff working from home are expected to be fully available for meetings and responsive to requests during normal business hours.
Learn how to set yourself up for success in our new remote environment – whether that's your kitchen, home office or decked out coffee table.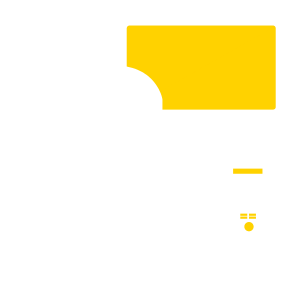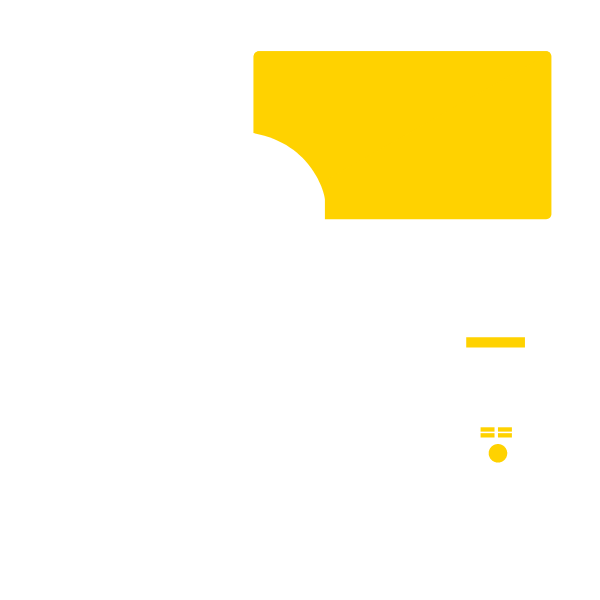 Get Started
There are many useful tools and resources to help you stay productive during your time working remotely. Check with your supervisor to see which tools are being used in your unit.
Telecommute Agreement
Please make sure you've signed the required document and worked with your supervisor on a workflow and communication plan. This includes ensuring that faculty and colleagues understand how to reach you, how you plan to receive and return documents and how you will process your work.
Please contact BioSci Personnel for any questions or assistance.
Right Tools for Success
Take some time to make note of what you need to do your job, including: Software or special equipment, access to specific websites and web applications, account information (usernames / passwords), and access to a phone and video / webcam services.
Please contact BioSci Computing at bcshelp@uci.edu if you need access to any software or equipment.
Installing VPN
If you need to connect to UCInet from off campus, the Virtual Private Network (VPN) is the solution for you. The VPN allows you to securely connect to vital campus resources like the UCI Libraries and KFS (Kuali Financial System). In addition, it enables authorized users to mount network file shares from off campus.
How to Install VPN: oit.uci.edu/help/vpn/
Securely Manage Documents with Docusign
For sensitive documents that need to be handled securely (e.g. contracts), all UCI staff have access to Docusign.
To use Docusign or learn more, visit docusign.uci.edu
Accessing Your Email
Staff at BioSci can access their email by setting up Microsoft Exchange on Outlook on either a PC, MAC or mobile device. Alternatively, staff can access email via Office 365 by going to outlook.com/uci.edu.
UCI Office 365/Exchange on Outlook for Windows
Follow the instructions below to set up your email, calendar, contacts and task management account in Outlook for Windows. If you are a Health Sciences Exchange user, do not use these instructions. Instead, please contact the HS Help Desk at 714-456-3333 for support.
Select the Start Menu and then select Control Panel.
In the windows the appears, select Mail (32-bit). If you don't see this icon, you can search for it using the Search Control Panel tool in the upper-right corner of the window.
Select Show Profiles.
In the Profile Window, select Add. When prompted, give this profile a name (e.g. your name or your UCInetID) and then select OK.

If you already have a Profile, select Properties instead to add the email address to your existing profile.

In the Auto Account Setup window that appears, use the following settings:

Your Name: Enter Your Name

If you login to the AD domain, this field may be greyed out.

Email Address:  Enter your address in this format: UCInetID@ad.uci.edu

NOTE: In March 2019, Microsoft implemented a change where it now asks you to login to Office 365 in the next step. For this reason, you can no longer enter your email address in the old format UCInetID@exchange.uci.edu (it will fail if you attempt to do so).

No need to enter the password yet as you will be prompted in a separate window.
Select Next.

In a few minutes (about 5-10 minutes), you will see a UCI Office 365 login popup window. In the username field, enter UCInetID@ad.uci.edu and your Office 365/Exchange password. Select Login.
If you entered the correct password, the popup window will disappear and you will return to the setup window. Select Finish to complete the setup, and then select OK to close the Mail control panel window.
You should now be able to start Outlook to see your email and calendar. Please note when starting the applications the first time it may take a few moments for your information to sync with your computer.
UCI Office 365/Exchange on Outlook for the Mac
In Outlook, go to the Tools menu and then select Accounts.

If this is the first account you're creating in Outlook, under Add an Account, select Exchange Account.
If you've previously created an email account for a different email address, in the lower-left corner of the Accounts dialog box, select + to add an account, and then select Exchange.

On the Enter your Exchange account information pane, use the following settings:

E-mail address: UCInetID@ad.uci.edu
Method: Username and Password
Username: UCInetID@ad.uci.edu
Password: Your Office 365/Exchange password

Make sure Configure automatically is selected, and then select Add Account.
After you select Add Account, Outlook will perform an online search to find your email server settings. In the dialog box that asks you if you want to allow the server to configure your settings, select the Always use my response for this server check box, and then select Allow. After the new account is created you'll see the account in the left pane of the Accounts dialog box. Close the Accounts dialog box.
After the new account is created, you can view your mail by selecting the new account name in the navigation pane.
Please note when starting the applications the first time it may take a few moments for the inbox & calendar to sync with your computer.
Use Office 365 for Email on Web Browser
Follow the instructions below to access your Exchange account via OWA (aka Outlook on the Web).
Open your web browser and visit https://outlook.com/uci.edu
Enter your UCInetID and Exchange password.

If you can't remember your password, select the reset or change your Office 365 password link below the login box and follow the instructions.

If this is your first time logging in, you will be prompted to set your Time Zone. Choose Pacific from the list, and then select OK.
You should now see your mailbox.
If you have any issue accessing your email, please contact BioSci Computing at bcshelp@uci.edu.
Hold Meetings and Conference Calls with Zoom
If you haven't signed up for zoom, please head to https://uci.zoom.us and click the Sign-in button and login with your UCINetID and password.
Zoom allows you to meet with up to 300 people with video and voice and allows participants to share what they see on their computer with others.
If you need help, please reach out to BioSci Computing at bcshelp@uci.edu.
Establish A Routine
UCI office hours follow an 8-hour work day, so be sure to be available and productive during your normally scheduled work day. Normal breaks and vacation/sick time apply. If you are not working a full schedule you will request and submit sick and vacation time as normally required. If you have questions about your schedule, please ask your supervisor or our HR staff. And if you are planning to be away for scheduled sick or vacation time, please add an away message to your email so that others who contact you will know you are out.
If you are affected by Covid19 related issues such as you find you can't work remote due to being ill, taking care of a family member that has coronavirus or daycare closures, you are eligible to collect Covid19 paid leave.
Reporting COVID-19 Paid Leave in TRS
The Time Reporting System (timesheet.uci.edu) was recently updated to allow employees to report paid leave hours related to COVID-19. The information below does not apply to employees who use other timekeeping systems like API or Kronos.
Employees who use TRS can report COVID-19 paid leave in the same way they report their normal work hours and leave usage. When you're in a timesheet, simply select the "Paid Leave (COVID19)" code from the "Add" drop-down menu for the appropriate day and enter in your leave hours as normal. The same code is used for both hourly and salary employees. Paid administrative leave may be used in hourly increments for non-exempt staff and 8-hour increments for exempt staff.
When can I use COVID-19 Paid Leave?
UCI Human Resources has provided guidance on when it is appropriate for employees to use COVID-19 paid leave. Employees are eligible to receive up to 128 hours paid administrative leave in order to cope with the impact of the COVID-19 pandemic. This paid administrative leave may only be used under the circumstances listed in the COVID-19: Emergency Leave Provision and must be pre-approved by the appropriate supervisor.
If you have any questions, contact the Employee Experience Center.
Parking Permits During Covid19
Beginning the month of April and until further notice, UCI will suspend all payroll deductions for parking permits. This change will appear on your May 1 paycheck for monthly employees or your May 13 paycheck for bi-weekly employees as permits are deducted in arrears.
If you already turned in or destroyed your parking permit along with your UCI Short-Term Telecommute Agreement, you will be contacted with instructions on restoring your parking permit when applicable.
Refunds for those who pre-paid for their parking permits which generally applies to the student population have substantially been completed. If you pre-paid for your parking permit and have not contacted Transportation & Distribution Services, please email parking@uci.edu to inquire about your specific situation.
For questions about this process, please contact UCI's Parking office at parking@uci.edu or 949.824.7275 (M-F from 7:30 a.m. – 4 p.m.).
Stay Healthy
It is important to maintain a work-life balance while working remotely. Staying productive is easier when you are taking the time to prepare your work environment. Additionally, this time may be stressful for all of us. Please look at the resources below to stay healthy and maintain a routine while on covid19 remote work.
Wellness Resources for Staff
We understand that members of our staff may be worried about the virus and may be experiencing heightened feelings of fear and anxiety. If this is the case for you, here are some resources available to you to help with challenges surrounding this pandemic.
If you would like access to free, confidential counseling services for you or your family, contact ComPsych Guidance Resources®, your Employee Assistance Program (EAP) 24 hours a day, seven days a week at (844) 824-3273 or via the links below.
View the recorded Coping with Uncertainty about the Coronavirus Webinar presented by ComPsych Guidance Resources, which includes practical tips for coping with uncertainty and re-establishing control.
UCI Health offers tips on managing stress, taking care of your mental health, and tips for helping children cope with the COVID-19 crisis http://www.ucihealth.org/news/2020/03/covid-19-anxiety.
You can contact UCI Faculty/Staff Support Services for free/confidential virtual individual or group consultation via Zoom and for assistance with connecting to resources and referrals. You can reach Dr. Negar Shekarabi at 949-824-5208 or nshekara@uci.edu.
Additionally, we know that many of our staff are suddenly finding themselves in need of back-up child care. Bright Horizons Care Advantage is a web-based resource to help you find and select pre-screened care for children, adults — even pets. You select the caregiver that's right for you. Access to this resource is one of the benefits of working for UCI, but you are responsible for paying for the care or services you select.
Finally, but very important, please protect your health with these tips to prevent illness from the Centers for Disease Control and Prevention and review this help from UC health plans. If you do feel sick or have been in contact with others who are ill, please notify your manager and make sure you are following the Centers for Disease Control and Prevention guidance on What to Do if You're Sick.
Ergonomic Tips and Solutions
Here are some tips to follow to stay healthy and safe while using working remotely at home.
| | |
| --- | --- |
| Designated Space | Create space at a desk or table that can be dedicated for computer use. Avoid sitting on a bed or couch while working for prolonged periods. |
| Monitor Keyboard and Mouse | If using a laptop use a separate monitor, keyboard and mouse if possible. Without a separate monitor, place laptop on a stand or on books to raise the display up to a comfortable height near or at eye level. Position the display so you can easily read it, typically 18"-30" away. |
| Chair | Use a chair with back support. For a kitchen or dining chair, insert a seat cushion and also roll up a soft towel. |
| Phone | If your work includes many calls while computing use a headset, speakerphone, or microphone/voice activation. Use computer audio for conference calls if possible. |
| Lighting | Position your computer at a 90-degree angle from any windows. Use room and task lighting as needed at your work station. |
| Plan your Day |  Establish a schedule / routine. Create a process to check in with your team. |
|  Breaks | Take movement breaks away from your computer to hydrate, eat or do other activities for a few minutes at least hourly |
Additional Information and Resources