Get the Tools and Information Needed to Succeed as an Undergraduate!
The UCI School of Biological Sciences offers undergraduates academic advising throughout the school year. Academic counselors can assist undergraduate students by answering any questions about course or major requirements.
For your convenience, the Biological Sciences website can also answer many of the basic questions you may have in regards to your major. Therefore, we encourage you to browse around the website to learn more about services and programs available to undergraduates.
However, if you are a prospective student, please select the Prospective Students link to learn more about what the School of Biological Sciences offers you.
Health Science
Profession Advising
Short-term and
Long-term Course Planning
Reference to Campus
Support Services
Dean's Signature/
Approval for Forms
Have a question? Chat with an Academic Counselor!
Bio Sci Student Affairs offers an online live chat service available for students to ask general counseling or advising related questions. Counselors/Peer Academic Advisors in the School of Biological Sciences are available to answer general questions related to the following:
Policies and Procedures

Degree Requirements for Bio Sci Majors

Change of Major Requirements for Bio Sci Majors

Enrollment Issues
Bio Sci Chat is intended for questions that can be answered quickly.  Questions/advisement requiring more time should be emailed to an academic counselor NOTE: Live Chat is NOT intended to answer questions related to:
Career Counseling/Pre Health Professional Advising

Admissions Counseling

Transcript Evaluation

Graduation Checks

Creating a Study Plan

Academic Probation or Disqualification

Personal/Crisis/Mental Health Counseling 
Bio Sci Chat is not available for Personal/Crisis/Mental Health Counseling. UC Irvine students in need of these services should contact the UCI Counseling Center directly: http://www.counseling.uci.edu/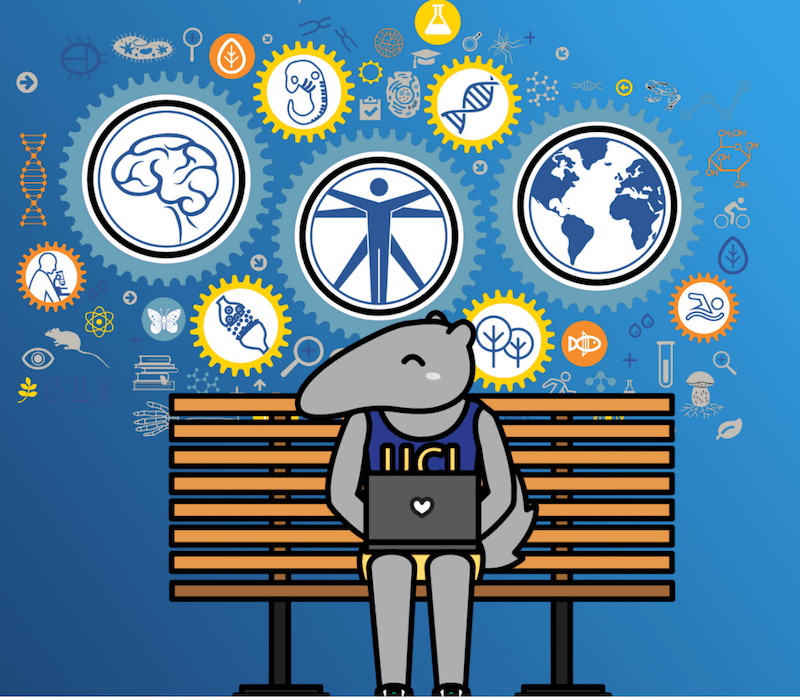 Weekday
Hours
Monday
10:00am-12:00pm
& 1:00pm-5:00pm
Tuesday
8:00am-12:00pm
& 1:00pm-5:00pm
Wednesday
8:00am-12:00pm
& 1:00pm-5:00pm
Thursday
8:00am-12:00pm
& 1:00pm-5:00pm
Friday
8:00am-12:00pm
& 1:00pm-5:00pm
Mental Health Wellness and Support
Having an academic routine and engaging in academic self-care can will help you achieve your student goals! The UCI Counseling Center is the primary counseling and mental health agency for UC Irvine undergraduate and graduate students. The counselors at the UCI Counseling Center strive to assist students with their academic success by developing dimensions of well-being.
Undergraduate Education
Updated: March 24th, 2020
No Counselors available Thursday, March 26th & Friday, March 27th
Business Hours:
BSSA modified schedule due to COVID-19 situation. Please email due to the COVID-19 situation
From your UCI email address, please email only one  Academic Counselor directly for Questions & Appointments:
Walk-in Advising
Academic Counselors are not available for in person walk-ins at this time due to the COVID-19 situation. Please utilize the chat or see appointments below.
We invite you to visit the Bio Sci Student Affairs office during open office hours and meet with an academic counselor or peer academic advisor in a walk-in advising session. Walk-ins are seen on a first come, first serve basis and are limited to a maximum of 15 minutes. Please plan to sign up for walk-in 30-60 minutes before the office closes to ensure you can be seen that day.
Appointments
Academic counselors will make appointments directly with students during this time. Please e-mail a counselor to set up an appointment.
If walk-in advising is not adequate to meet your needs, you may schedule an appointment to meet with a counselor for up to thirty minutes. Appointments can be scheduled one day to one week in advance, at our front desk or by calling the office's main phone number.
We are located on the 1st floor of Biological Sciences 3.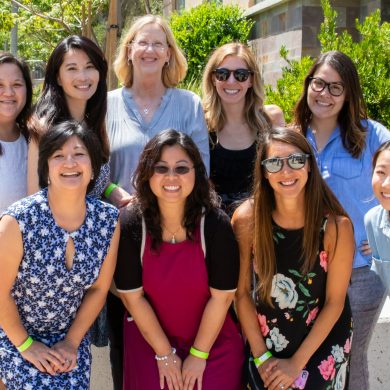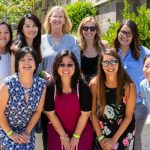 UCI Bio Sci Undergraduates