Faculty
At the UCI School of Biological Sciences, our faculty is made up of accomplished visionaries who believe in the power of your ideas. Although our Faculty is focused on their research to make the world a better place, they are also dedicated to training the next generation of talented Biologist. Driven by the School's theme MIND | BODY | WORLD,  they are also more than happy to help you realize those ideas. In fact this one-on-one attention and collaboration is unique to UCI, and nowhere else can you work alongside such bright and impassioned researchers who are making distinctive marks in their field. With this in mind, we invite you to learn more about what makes our professors and researchers great.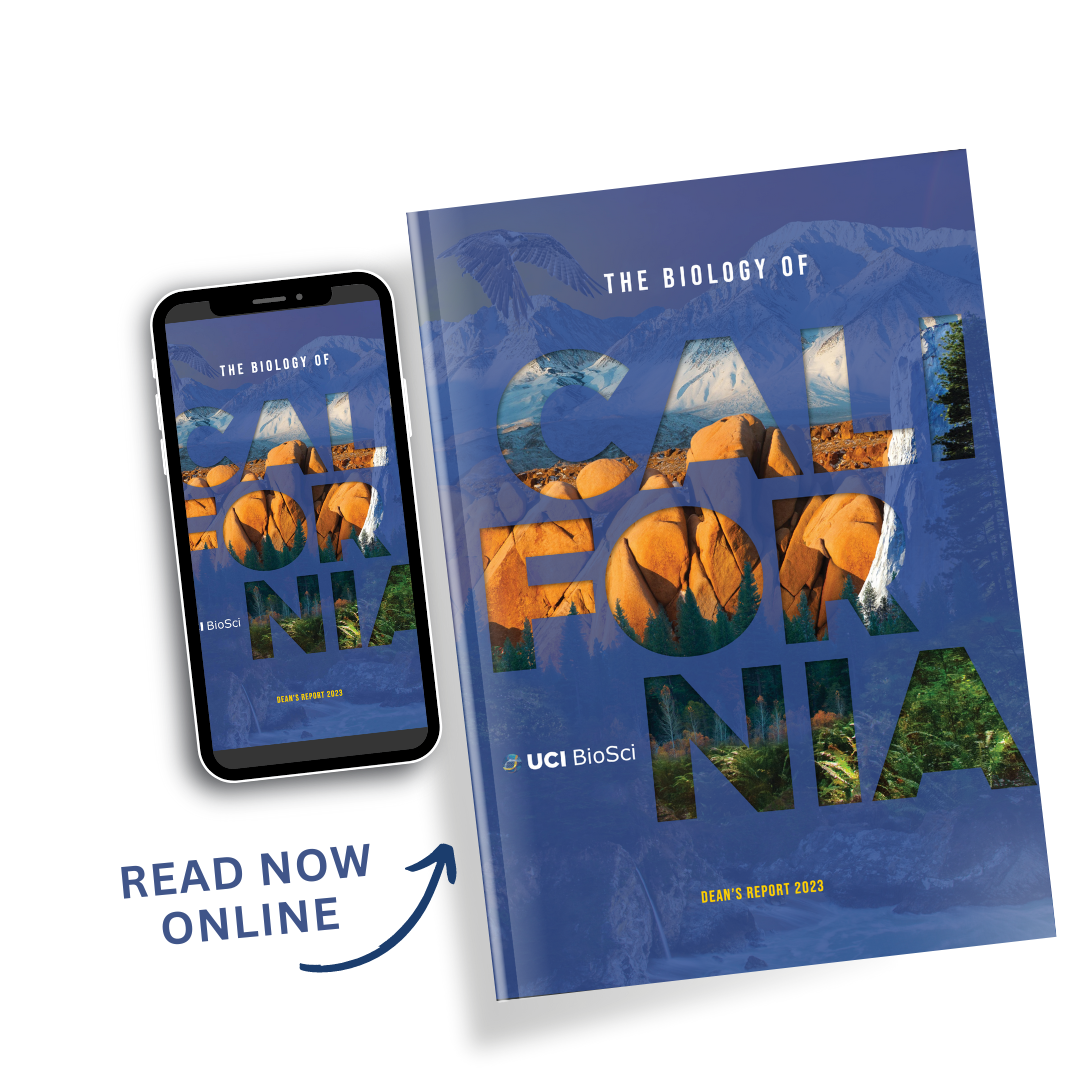 Learn more about our faculty and their discoveries in the annual dean's report.
Faculty Directory
Search for any faculty member in BioSci!
Note: Search includes active BioSci faculty in the 4 departments. To view Emeriti faculty please click here.