Aimee Edinger and Georg Striedter Selected as AAAS Fellows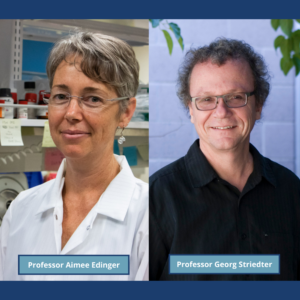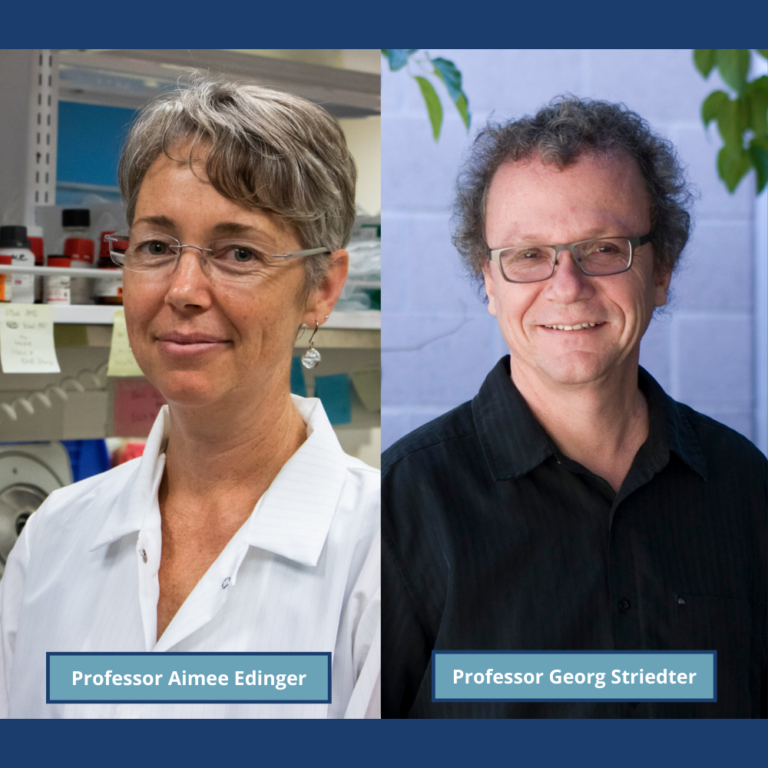 Professor Aimee Edinger from the Department of Developmental and Cell Biology and Professor Georg Striedter from the Department of Neurobiology and Behavior have been named fellows of the American Association for the Advancement of Science (AAAS).
Each new inductee to AAAS is selected based on their distinguished efforts to advance science and its application. Professors Edinger and Striedter join four other colleagues from UCI in the 2022 cohort who have received this distinguished honor, which brings UCI's total number of AAAS fellows to 203.
Professor Edinger continues to make an impact in her field through her research on intracellular trafficking pathways and the modulation of sphingolipids to treat diseases such as cancer and obesity. Professor Striedter's research focuses on the evolution of vertebrate brains and behavior, and he approaches this problem through experimental studies and synthesizing published data.
Congratulations to Professors Edinger and Striedter on receiving this honor.