Alumni in the News – Roderick Seamster, M.D., M.P.H.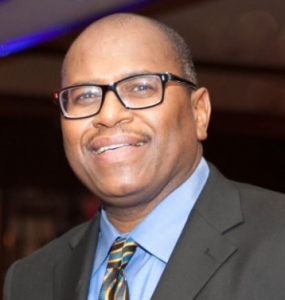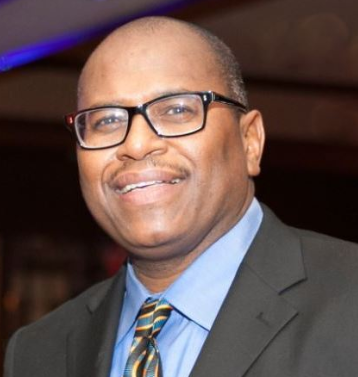 Roderick Seamster, M.D., M.P.H., was appointed the Interim President & CEO of Watts Healthcare Corporation (WHCC), Los Angeles, in October 2015.  Dr. Seamster obtained a B.S. with honors from the School of Biological Sciences in 1982 before pursuing a career as an Internal Medicine specialist.
Dr. Seamster arrived at UCI after graduating as valedictorian from George Washington High School in Los Angeles.  "UCI was my first choice school. It was a great institution to attend to study the life sciences."  Dr. Seamster entered UCI with the goal of applying to medical school partially due to his participation in the USC Med-COR Program.  In addition to his academic success as a student, Dr. Seamster took the opportunity to participate in a number of programs at UCI that helped shape who he is today.  He was a member of the Black Students in Science organization and eventually served as its president during his senior year.  He also served as a Bio Sci student counselor and took great pride in helping his fellow students interested in careers in the health sciences.
"The academic and personal growth that I achieved while at UCI greatly helped in my preparation for medical school," he recalls.
Dr. Seamster earned his medical degree from Harvard Medical School and his Master of Public Health from the Harvard School of Public Health.  After completing his training at Harvard, he returned to UCI to do his residency, training in Internal Medicine.  Subsequently, Dr. Seamster joined the U. S. Public Health Service (PHS) Commissioned Corps as a National Health Service Corps (NHSC) Scholar. Upon his honorable discharge in 1992, Dr. Seamster had achieved the rank of Lieutenant Commander before joining the Watts Health Center in Los Angeles.  Currently, Dr. Seamster serves as Chief Medical Officer of WHCC, as well as his new position as Interim President & CEO.
In addition to his positions in the WHCC, Dr. Seamster sits on a number of local committees, overseeing issues such as quality management, primary care, pharmacy and therapeutics, community advisory, and student clinical rotation committees.  He is a current active member of the Community Clinic Association of Los Angeles County, California Primary Care Association and National Association of Community Health Centers, and former member of Lumetra's Board of Directors.  Despite such a busy schedule, Dr. Seamster is an active alumnus having served as a mentor in the School of Biological Sciences Mentor Program for almost 4 years, helping several students with their career goals.
To learn more about how you can become more involved with students and programs at the Biological Sciences School, please contact Brian Han or Andy DiNuzzo.