Anza-Borrego Hosts Visiting Scientists from Iran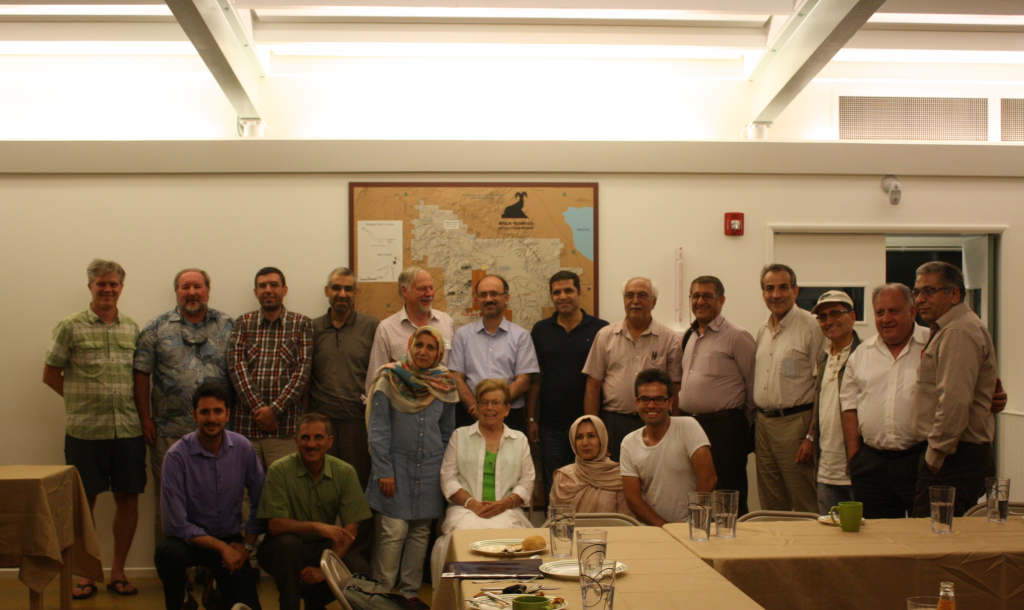 A group of 10 top scientists from the country of Iran, accompanied by U.S. colleagues, visited Borrego Springs in June for an evening lecture and dinner at the UCI Steele/Burnand Anza-Borrego Desert Research Center. The group was part of a U.S. National Academy of Sciences and U.S. State Department sponsored tour of the United States. The visiting scientists interest was in studying the management of inland lakes in the southwestern United States and sharing experiences regarding Iranian efforts to manage Urmia Lake – an inland lake in northwestern Iran that resembles the Great Salt Lake in Utah.
A two-day workshop on "Environmental and Water Resources Management Issues of Inland Lakes: Sharing Experiences and Opportunities from Iran's Urmia Basin and the Southwest United States" was held immediately prior to the trip at the University of California, Irvine's, Beckman Center. The visit was hosted by Professor Tim Bradley, Ecology and Evolutionary Biology at UC Irvine, and Dr. Soroosh Sorooshian, Distinguished Professor in the departments of Civil and Environmental Engineering and Earth System Science and Director of the Center for Hydrometeorology and Remote Sensing in the Henry Samueli School of Engineering at UC Irvine.
Dr. Bradley, a former Faculty Director for the Steele/Burnand Anza-Borrego Desert Research Center gave the group a tour of the Borrego Springs facility and a program on the Salton Sea – their destination the following day. The group of 25 included Bruce Wilcox, Environmental Manager for the Imperial Irrigation District and Mrs. Jere Hansen, representing Audrey Steele Burnand, as well as additional UC Irvine staff and graduate students, and local staff of the research center. Mrs. Hansen (and Mrs. Burnand in absentia) were thanked for providing such a wonderful research facility and Mrs. Hansen was interviewed by the Iranians about the establishment of the Steele/Burnand Anza-Borrego Desert Research Center – in the hopes that they might be able to establish a similar type of center in their country.