School of Biological Sciences Graduate Student Speaks at Commencement with President Obama
Biological Sciences School doctoral student Jessica Pratt presented the graduate student address at the campus-wide ceremony attended by President Obama at Angels Stadium. Dr. Pratt, who defended her thesis in fall 2013, had no idea that she would ultimately be selected as the graduate student speaker for this prestigious event.
Dr. Pratt was pleasantly surprised to hear President Obama's speech focus on environmental awareness and climate change, a perfect follow-up to her own address highlighting her research in the open spaces of the Orange County. Afterward, she said "Giving the graduate student speech and meeting President Obama at commencement was one of the greatest honors of my life. The fact that he followed my speech on environmental sustainability being the greatest challenge of our generation with his own speech on climate change policy – and remaining optimistic – was icing on the cake! Given UCI's commitment to sustainability and climate change research, I had hoped he would talk about these two issues and I'm so pleased that our messages overlapped".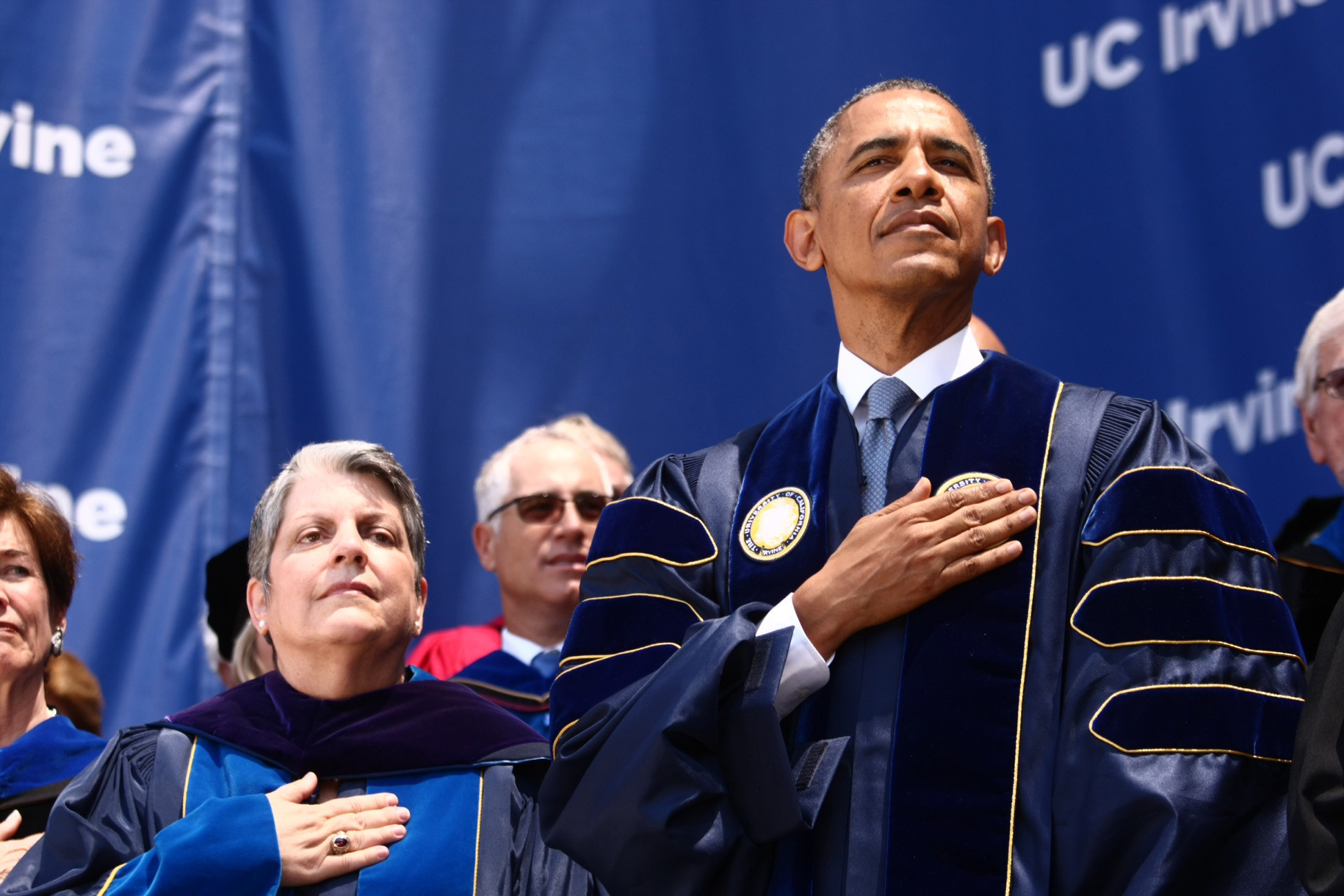 Joining Dr. Pratt in representing the Biological Sciences School on stage were School of Biological Sciences Dean Frank LaFerla and Professor James McGaugh. Dr. McGaugh had a special invitation to join the platform party after having attended President Johnson's dedication of the UCI campus fifty years earlier to the day. Nearly 6,400 students, 700 faculty and 30,000 family members and friends attended this special occasion.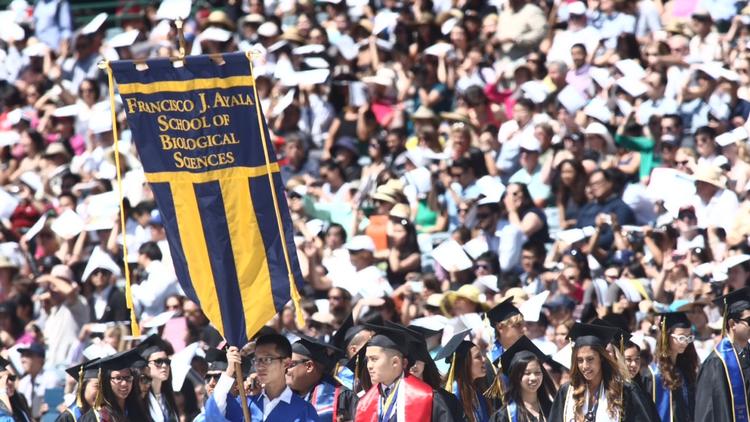 If you'd like to learn more about you can support undergraduate and graduate students at the Biological Sciences School, please contact Andrew DiNuzzo at 949.824.2734 or adinuzzo@uci.edu.