Bio Sci student receives $10k scholarship to educate elementary students on healthy nutrition and activities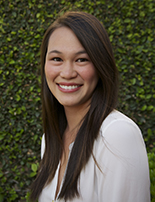 Christine Pham, a third-year biological sciences major at UC Irvine, was awarded a $10,000 scholarship by the Donald A. Strauss Public Service Scholarship Foundation, to fund a public service project she will implement in her senior year.
Pham, a Fountain Valley resident, received the scholarship for her proposed project "My Healthy Start," a monthly after school program that will educate students from the 36 elementary schools in the Santa Ana Unified School District, as well as their parents, on proper nutrition and physical activity. Approximately 34.8 percent of children living in Santa Ana are obese, one of the highest rates in California, and double the national average. By focusing on simple changes for proper nutrition and physical activity, this program works to empower families to take care of their health in order to curb the obesity rate. The My Healthy Start program will be a subgroup within Student Health Outreach, a student-run club at UC Irvine that focuses on health education in underserved communities. Students who are interested in being a part of this project can email studenthealthoutreach@gmail.com.
The Donald A. Strauss Public Service Scholarship Foundation has awarded $10,000 scholarships to over 240 students during that time, all selected base don their extensive records of community and public service, as well as a demonstrated desire to "make a difference."
If you'd like to learn more about you can support undergraduate and graduate students at the Biological Sciences School, please contact Andrew DiNuzzo at 949.824.2734 or adinuzzo@uci.edu.