BioSci Faculty Take Home Top Honors at the 2022 UCI Innovator Awards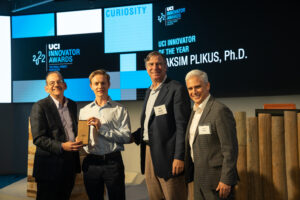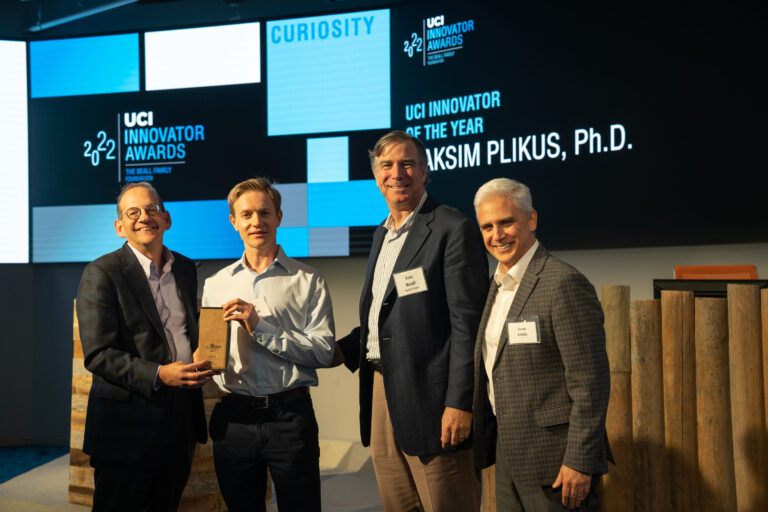 UCI Beall Applied Innovation recently held its fifth annual UCI Innovator Awards, recognizing top innovators among its faculty and researchers. With generous support from Don and Ken Beall, the awards were created by UCI Beall Applied Innovation to promote the commercialization of university intellectual property, which drives industry growth and brings inventions from the lab to the market.
There are three award categories in the UCI Innovator Awards: Early Career Innovator/Emerging Innovation of the Year, Entrepreneurial Leader of the Year and Innovator of the Year. These awards aim to recognize distinguished innovators who have made significant contributions in their field, developed breakthrough ideas, processes or technologies, and shown their transformative potential to improve lives and create economic value.
This year's ceremony was particularly exciting as two faculty from the School of Biological Sciences were among the recipients. The Early Career Innovator/Emerging Innovation of the Year award went to Professor Mathew Blurton-Jones from the Department of Neurobiology and Behavior, whose research is focused on examining the underlying molecular mechanisms that drive the development of Alzheimer's disease and other neurodegenerative diseases.
The Innovator of the Year award went to Professor Maksim Plikus from the Department of Developmental and Cell Biology, who is dedicated to understanding the complex regenerative processes that occur in response to injury or disease. Professor Plikus' laboratory studies the natural limits of stem cell plasticity and how lineage-restricted adult stem cells expand their developmental plasticity in response to injury.
The work of Professors Blurton-Jones and Plikus highlight the exceptional research being conducted at the School of Biological Sciences and the impact that it can have on society. Their innovative approaches have the potential to lead to breakthroughs in their fields and improve the lives of millions of people.
Congratulations to Professors Blurton-Jones and Plikus on their well-deserved awards.