BioSci Professor Awarded for Innovative Program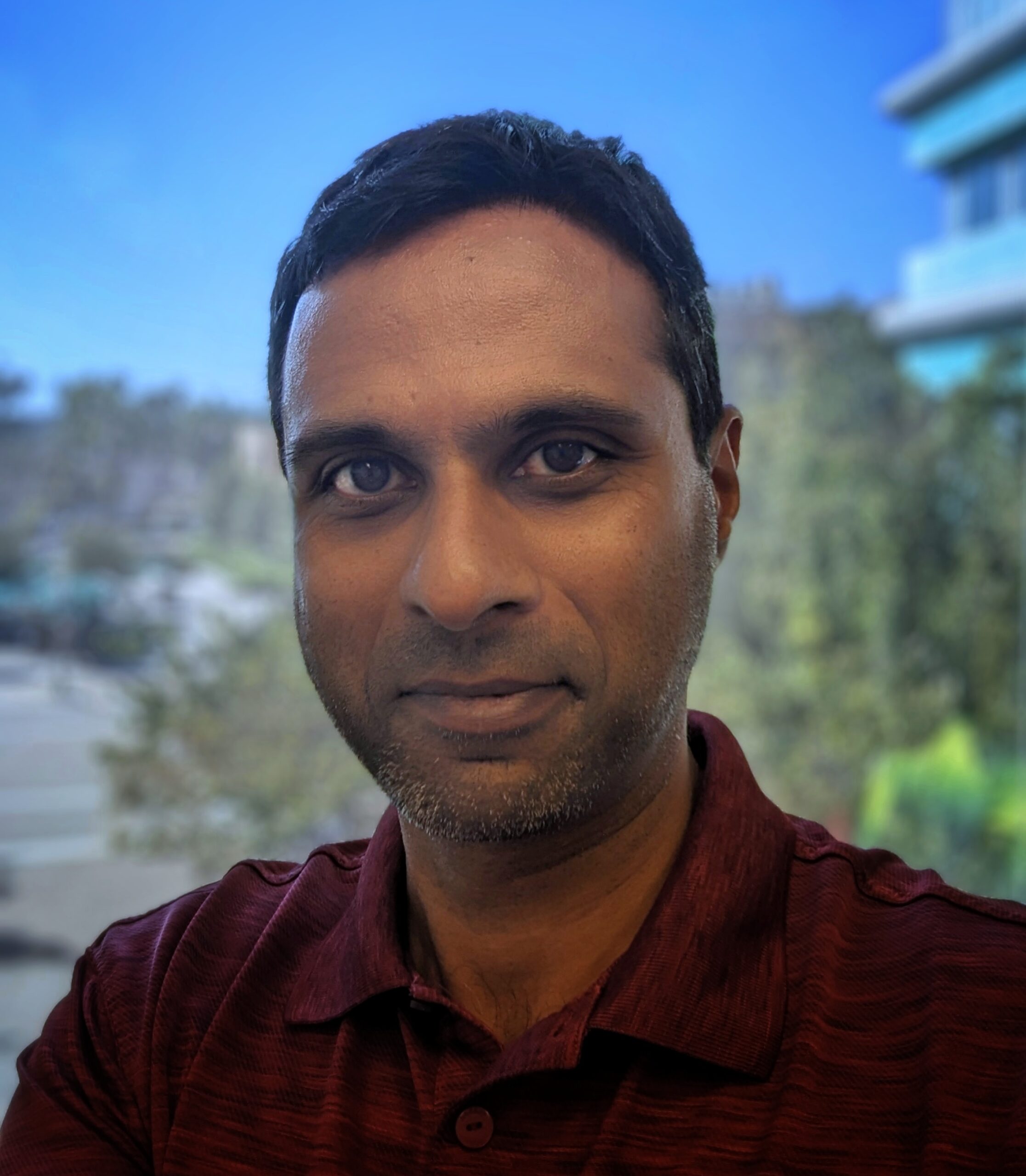 Associate Professor of Teaching Pavan Kadandale from the Department of Molecular Biology and Biochemistry
Associate Professor of Teaching Pavan Kadandale from the Department of Molecular Biology and Biochemistry recently received an award from the Council for Advancement and Support of Education (CASE) alongside collaborator Professor Anita Casavantes Bradford from the School of Social Sciences.
The Best of CASE District VII Award recongizes outstanding communications initiatives and programs created by educational institutions in Arizona, California, Guam, Hawaii, Nevada, Northern Mariana Islands and Utah.
The virtual mentorship program created by Associate Professor Kadandale and Professor Casavantes Bradford, titled "First Things First," was in response to the COVID-19 pandemic and the impact it had on first-generation students. To support these students' sense of belonging and to encourage their academic success, the program paired two incoming first-gen students with first-gen faculty members who served as mentors. Throughout the entire 2020-21 academic year, the students would receive prompts about topics related to their experiences as first-gen students and record video messages for their mentors. The faculty members would record responses, offering advice and sharing their own similar experiences. To amplify the impact of these exchanges, the videos were posted on social media for others to view and engage. The program was created as a partnership between the UCI Office of the Vice Provost for Teaching and Learning and the UCI First-Gen Faculty Initiative.
"To me, the 'First Things First' program highlights so many of the strengths of the UCI community," said Associate Professor Kadandale. "It brought together two amazing first-gen students — Leon and Gretta — who despite having to contend with starting college during a pandemic and global lockdown, chose to make the commitment to helping other students, especially their fellow first-gen students. I am so proud and honored to have been a part of this project and this team because it demonstrated how the diversity of the UCI community is key to solving some of the toughest challenges, even in some of the toughest circumstances."
Congratulations to Associate Professor Kadandale and Professor Casavantes Bradford on their initiative to make higher education a more inclusive environment!
For more information on the project and to watch the videos, click here.