Brain development suffers from lack of fish oil fatty acids, UCI study finds
Researchers point to dietary link for proper pre- and postnatal neural growth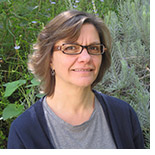 Irvine, Calif., April 15, 2015 — While recent reports question whether fish oil supplements support heart health, UC Irvine scientists have found that the fatty acids they contain are vitally important to the developing brain.
In a study appearing today in The Journal of Neuroscience, UCI neurobiologists report that dietary deficiencies in the type of fatty acids found in fish and other foods can limit brain growth during fetal development and early in life. The findings suggest that women maintain a balanced diet rich in these fatty acids for themselves during pregnancy and for their babies after birth.
Susana Cohen-Cory, professor of neurobiology & behavior, and colleagues identified for the first time how deficits in what are known as n-3 polyunsaturated fatty acids cause molecular changes in the developing brain that result in constrained growth of neurons and the synapses that connect them.
Read more here.
If you'd like to learn more about how you can support the faculty and research at the Biological Sciences School, please contact Andrew DiNuzzo at 949.824.2734 or adinuzzo@uci.edu.