Community Spotlight: Ellen Feigal, M.D.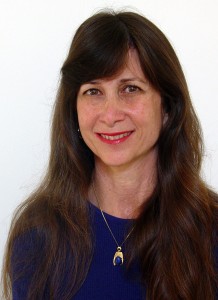 Ellen G. Feigal, M.D., Biological Sciences School Alumna, is a physician scientist who has focused her career on bringing innovative, more effective therapies to patients. She recently became a Principal at NDA Partners, a global strategy-consulting firm focused on improving the development efficiency and speed and commercial success rate of medical products. She has attained leadership positions in academia, industry and nonprofits. The theme of her career, whether in academia, industry, Federal or State government agencies or nonprofits, always involves creating innovative programs and collaborations to drive translational research findings to patients with unmet medical needs.
After graduating from the Biological Sciences School in 1977 with both her bachelor's and master's degrees in science, Dr. Feigal earned her M.D. at UC Davis. She then completed an internal medicine residency at Stanford and a hematology/oncology fellowship at UC San Francisco. She began her career as an academic oncology researcher, clinician, and teacher at UC San Francisco and then took a position at UC San Diego.
Over twelve years at the National Cancer Institute (NCI), Dr. Feigal directed the Division of Cancer Treatment and Diagnosis, after serving as Deputy Director, and a senior investigator in the Cancer Therapy Evaluation Program. After leaving NCI, she provided leadership in such positions as Vice President of Clinical Sciences and Deputy Scientific Director of the Translational Genomics Institute; Director of Medical Devices and Imaging at the Critical Path Institute; Chief Medical Officer at Insys Therapeutics, and Executive Medical Director in Global Development at Amgen. She was a founding Director of the American Course on Drug Development and Regulatory Sciences. The course was developed under her leadership as a collaborative effort with the FDA, UC San Francisco, and The European Center of Pharmaceutical Medicine at the University of Basel.
Dr. Feigal served as Senior Vice President, Research and Development, California Institute for Regenerative Medicine (CIRM). In that position, she was responsible for scientific leadership and implementation of the development programs, and integration of the interface with business development, research and development, of the three billion dollar CIRM initiative. CIRM's mission is to advance stem cell research for the discovery and development of cures, therapies, diagnostics and research technologies for patients with chronic diseases and injuries.
Dr. Feigal brings nearly three decades of work at the translational interface between basic and clinical research to bring new medical treatments to patients waiting for progress. She is thankful for the tremendous educational foundation she received at the Biological Sciences School, and for the support of her wonderful family – husband David, son David (and his wife Christie), and daughter Christine. She enjoys hiking, reading, and raising chickens!