Dean Frank M. LaFerla Named to the California Advisory Board of Cal-BRAIN
September 5, 2014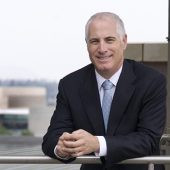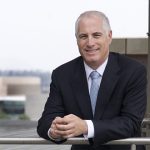 UC President Janet Napolitano has appointed School of Biological Sciences Dean Frank M. LaFerla to a seat on the inaugural California Advisory Board of Cal-BRAIN.
Selected for his expertise and standing in the area of Alzheimer's Disease research and outreach, Dean LaFerla joins other scientists, corporate partners and patient advocacy groups on the California Advisory Board. The board will report to the Cal-BRAIN Oversight Board, advising the program's directors on setting goals and direction while also ensuring the success and continuation of the program.
Cal-BRAIN is the first state complement to the federal BRAIN Initiative announced in April 2013 by President Obama and is designed specifically to promote industry involvement in neuroscience research.  Translation of discoveries into commercial applications will be one area of focus as Cal-BRAIN takes shape.  Private sector partnerships, typically a strength in California, are expected to be an advantage as the program grows.
The California budget signed on June 20, 2014 by Governor Jerry Brown created a research grant program called Cal-BRAIN, the California Blueprint for Research to Advance Innovations in Neuroscience. An initial state budget allocation of $2 million will fund a competitive grant program. All non-profit research institutions in California will be eligible to apply for small seed grants in the initial year.
Additional Information:
http://www.universityofcalifornia.edu/news/cal-brain-kickstarts-effort-map-brain
http://www.nature.com/news/brain-wave-hits-california-1.15454