Dean Welcomes the Class of 2020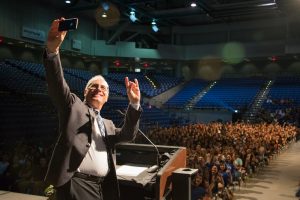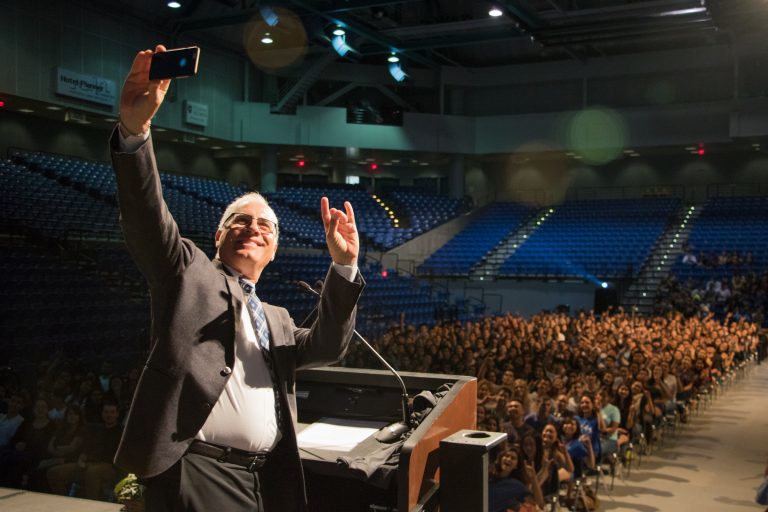 This year's welcome ceremony was held in the Bren Events Center and played host to one of the largest incoming classes in the School's history.  Close to 1300 new students packed the center's floor, where they were introduced to Student Affairs Officer Jenna Bague, Associate Dean of Undergraduate Studies Michael Leon and Biological Sciences School Dean Frank M. LaFerla.  Jenna Bague started off the morning by introducing the students to the team of Student Affairs staff members on hand.  Associate Dean Leon then spoke about the School's academic curriculum, which was followed by Dean LaFerla, who spoke about the history of the School and the student experience, before sharing some expert advice and closing the event.
The dean closed the ceremony with a selfie with the students before referring them to the booths outside the center, where they would receive their own Biological Sciences School t-shirt.