Dr. Michael Leon receives American Psychological Association Award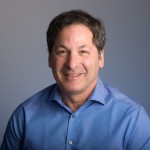 Dr. Michael Leon, Professor of Neurobiology and Behavior and Associate Dean for Undergraduate Studies in the Biological Sciences School, was the recipient of the 2014 W.G. Marquis Award from the American Psychological Association. He was chosen for his unique approach to understanding and treating autism. He has studied the responses of the developing brain to environmental stimulation in humans and in animal models, and has now translated this work into a novel effective treatment for developmental brain disorders. In addition to serving as Associate Dean, Dr. Leon is a member of the Center for Autism Research and Translation and a member of the Center for the Neurobiology of Learning and Memory.
If you'd like to learn more about how you can support the faculty and research at the Biological Sciences School, please contact Andrew DiNuzzo at 949.824.2734 or adinuzzo@uci.edu.