Dean's Distinguished Lecture Series – Fall 2023
October 12
@
4:00 PM
–
6:00 PM
Join us on Thursday, October 12 from 4 to 6 p.m. at the Crystal Cove Auditorium for our next Dean's Distinguished Lecture with Professor Aimee Edinger, VMD/PhD.
Description:
The Edinger laboratory practices "translational cell biology," studying the flow of traffic on cellular highways with an eye to developing new medicines that can be used to treat lethal human diseases. This lecture will describe how natural compounds found in yeast and humans might be leveraged to set up roadblocks that kill drug-resistant tumor cells, tame the obesity epidemic, and help deliver next-generation DNA and RNA medicines.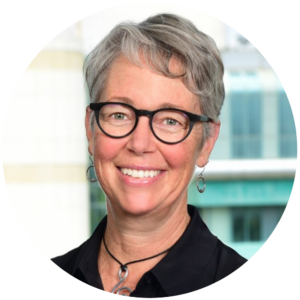 About the Speaker
Dr. Edinger's journey began in San Diego with a childhood dream of becoming a veterinarian. This goal took her to UC Davis, where she engaged in undergraduate research and was soon captivated by the allure of scientific inquiry. Her fascination with research led her to pursue a dual veterinary/PhD program at the University of Pennsylvania. There, she pecialized in both large and small animal medicine and completed a PhD thesis focused on HIV vaccine development. After deciding to pursue academic research, Dr. Edinger undertook postdoctoral training in cancer biology in the esteemed lab of Craig Thompson at PENN. Throughout her nearly two decades at UCI, Dr. Edinger has garnered recognition for her unwavering dedication to teaching and mentorship, as well as for her groundbreaking research initiatives. Beyond her academic accolades, she has displayed her innovative prowess by being named an inventor on seven patents. Furthermore, she has worked to translate her scientific breakthroughs into tangible impact by founding a company to develop novel pharmaceuticals from the discoveries originating in her laboratory.
---
Register to Attend