Stimulating Innovation Through Collaboration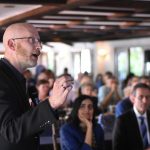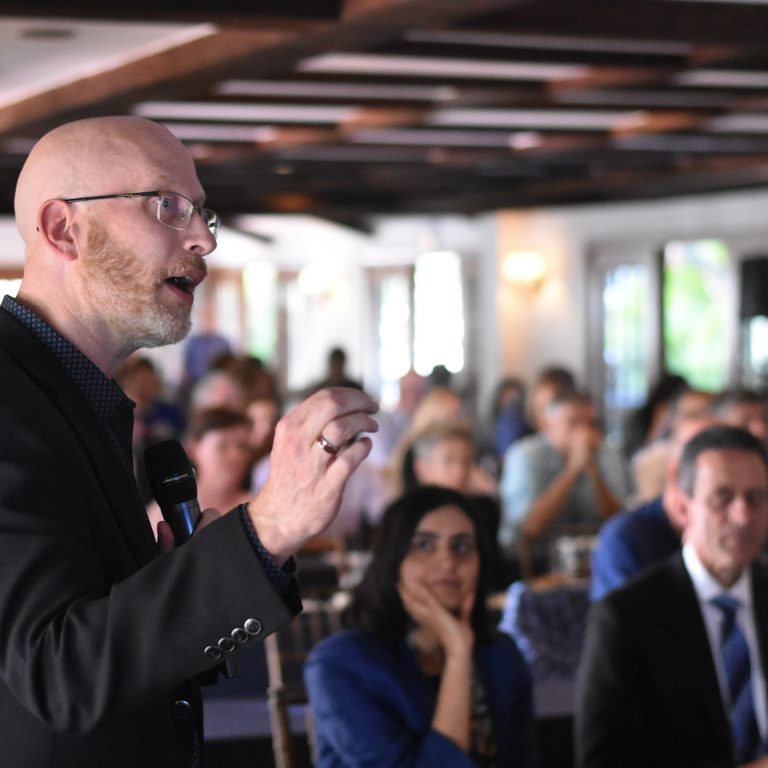 Collaboration and innovation should not be seen as separate processes, but as complementary parts working together to bring out change. On May 19th, the School of Biological Sciences and the School of Medicine held the second annual joint faculty retreat to help learn about the current state of research in both schools, and to foster collaboration between the schools. Over 150 faculty attended the retreat, which featured presentations from university leadership including Provost Enrique J. Lavernia, Ph.D. and the Vice Chancellor of Health Affairs Howard J. Federoff, M.D., Ph.D.
As science becomes more team-driven and more translational, universities need to come up with new ways to interact, without being beholden to stale traditions. Though faculty at UCI have a strong history of collaboration, new initiatives like the joint faculty retreat serve to provide additional opportunities to build upon established partnerships to help tackle some of the increasingly difficult problems that threaten human health. Biological Sciences School Dean Frank M. LaFerla, Ph.D. and the School of Medicine Interim Dean Michael J. Stamos, M.D. both spoke to the faculty about the importance of breaking down the barriers between the two schools to foster new interdepartmental relationships to better conduct life science research in the 21st century.
"Science is changing rapidly, and as biologists we must also evolve if we are to remain competitive. This is the rationale and spirit behind putting on this joint retreat. There is so much interaction between the two schools, and many of our faculty have joint appointments across the schools.  We are stronger for it, but I believe we need to develop even stronger and closer ties." Dean LaFerla.