Geneticist Wins Award to Advance the Study of Transposable Elements in the Genome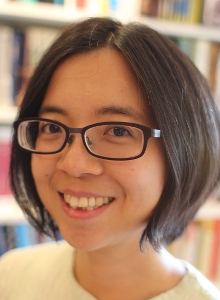 Grace Yuh Chwen Lee, assistant professor of ecology and evolutionary biology, is the recipient of an Early Career Maximizing Investigators' Research Award (MIRA) from the National Institutes of Health. The MIRAs are awarded annually to help "provide investigators with greater stability and flexibility" during their research endeavors. Professor Lee is among the first cohort of UCI faculty to receive an Early Career MIRA.
With the award, Professor Lee will continue to study a vital topic in genetics and evolutionary biology– transposable elements (TEs). Specifically, her project will help understand how TEs change the local chromatin environment and influence the 3D structure of genomes. Understanding how TEs influence the genome through epigenetic mechanisms will help decipher how they impact host genome evolution.
"My recent studies looking at TEs on a genome-wide scale have shown that epigenetically silenced TEs can perturb the function of neighboring genes and alter 3D genome organization," began Professor Lee. "These exciting observations offer a possibility to answer long-unresolved questions on TE heterogeneity between species and how these differences affect genome function and evolution. Our discoveries will provide a novel basis for understanding eukaryotic genome evolution and open new perspectives for TEs' roles in human health and disease."