Inspiring the Next Generation of Neuroscientists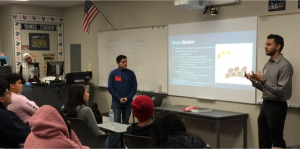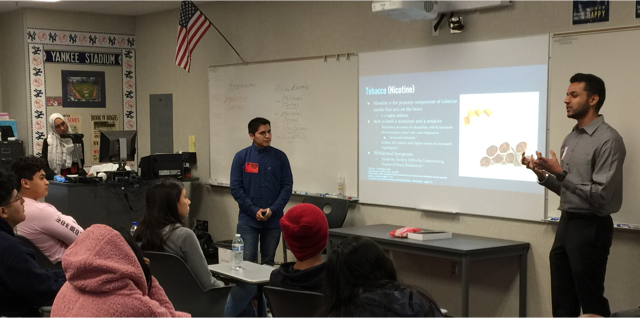 The School of Biological Sciences' Nu Rho Psi neuroscience club has made science education and increasing the public awareness of neuroscience part of its core mission. Club members, Nur Mirza (outreach coordinator), Andy Ramirez (club president), and Armand Singh Garewal (treasurer), recently visited Tustin High School to inspire students interested in brain research. They discussed topics in neuroscience, such as anatomy of the brain, and gave a brain dissection demonstration to the students. The high school students offered rave reviews to the club members, and later featured the event in the Tustin High School paper.
The Nu Rho Psi club is open to any UCI student interested in the brain. This highly motivated group of over 50 active members is overseen by Professor Andrea Nicholas (Neurobiology and Behavior). They are currently gearing up to spread their excitement for neuroscience to more local high schools, community centers and mosques.