Key element in arenavirus that initiates infection could lead to therapeutics for diseases like meningitis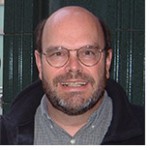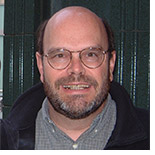 Professor Michael Buchmeier, Departments of Developmental and Cell Biology and Medicine, and his research team recently discovered a key element to the arenavirus that initiates the infection. The 58 amino acid signal peptide is essential in assembling the viral "spike" glycoprotein protein, which initiates infection in the arenavirus, known for causing human illnesses ranging from flu-like symptoms to meningitis to hemorrhagic fever, and associated with failed organ transplantation.
Understanding this key component will help facilitate the development of future therapeutics. Professor Buchmeier and team's studies, which were recently published in mBio, focused on the prototype arenavirus, the lymphocytic choriomeningitis virus (LCMV), which may cause viral meningitis and has also been implicated in failed organ transplantation. Other family members such as Lassa Virus in western Africa and Junin Virus in Argentina are causative agents of viral hemorrhagic fever.
If you'd like to learn more about how you can support the faculty and research at the Biological Sciences School, please contact Andrew DiNuzzo at 949.824.2734 or adinuzzo@uci.edu.