Mentoring Helps Build Biologists of Tomorrow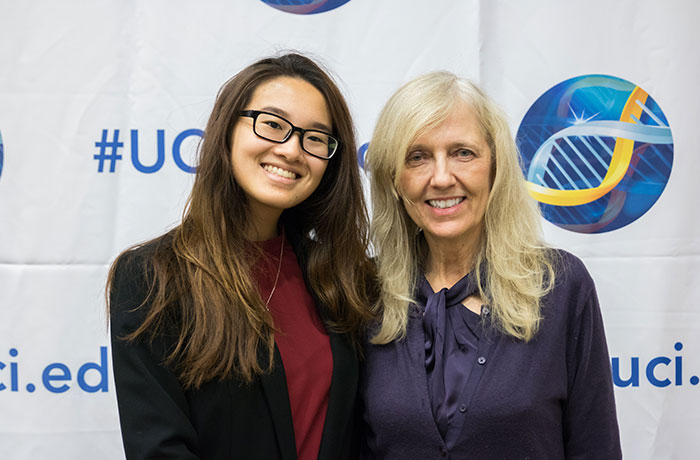 Many of science's most exciting and relevant advances are taking place in the field of biology. And with good reason. Biological solutions are needed to overcome the global challenges we face that affect our health, our economy, our society and our world every day. To help students prepare for successful futures in such a demanding environment, the Biological Sciences School's Mentor Program brings together some of our most valuable resources – students, alumni and the community.
The program pairs alumni and community professionals with undergraduate students based on similar interests and fields of focus. Person-to-person relationships bring a sharing of knowledge, experience and personal insights. Mentors share their scholastic and professional experience to guide the students as they map out areas for academic, personal and professional development.
Long-time BioSci mentor, Denis Kitayama, an Biological Sciences School alumnus and a pharmacist for over 35 years, agrees, "I knew I could impact someone's decisions meaningfully, and at the same time I learn from them." He continues to do so and keeps in contact with most of his past mentees. Through social media, they continue to reach out to him and each other to share fresh perspectives and insights.
The Biological Sciences School kicked off the 2017-18 BioSci Mentor Program this past November with a celebratory dinner featuring BioSci alumna and keynote speaker, Dr. Tina Nova, the founder and CEO of Molecular Stethoscope, Inc. Dr. Nova spoke about the value of mentoring and finding the right mentors.
This year's program, with 110 students and 79 mentors participating, is one of the largest groups since the program's creation. With such tremendous participation, the Biological Sciences School's Mentor Program continues to positively impact the biologists of tomorrow.
Click here for more information.