Minority Science Programs Students Win Big at AAAS competition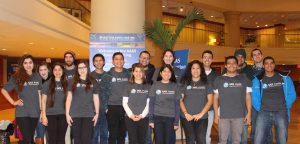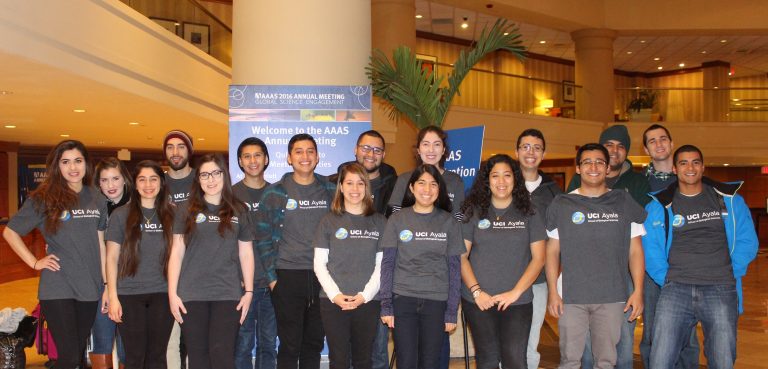 At the 2016 annual meeting of the American Association for the Advancement of Science (AAAS) in Washington D.C., four UCI undergraduates participating in the School of Biological Sciences Minority Science Programs (MSP) received awards for their research at the poster competition. The AAAS competition is open to students from national and international institutions, and the winners of this year's presentation awards will also be recognized in the March 2016 issue of Science magazine.
Students in MSP are supported by training grants funded by the National Institutes of Health.  Participation in the program grants students access to research training programs and a network of committed faculty to prepare them to pursue doctoral degrees and careers in biomedical research.
The UCI winners and their categories are:
DEVELOPMENTAL BIOLOGY, PHYSIOLOGY, AND IMMUNOLOGY
Winner: Carolina Herrera and Margarita del Val (PI)
Project: Improving T-Lymphocyte Recognition of Vaccinia Virus Antigens
Honorable Mention: Mohamed Dandan, Lili Mesak and Luis Mota-Bravo (PI)
Project: Inhibiting Staphylococcus aureus NorA Efflux Pumps to Restore Ciprofloxacin Activity
ENVIRONMENT AND ECOLOGY
Winner: Tiffany Batarseh, Lili Mesak and Luis Mota-Bravo (PI)
Project: Nine Plasmids Discovered in a Multidrug Resistance Escherichia coli Isolate
MEDICINE AND PUBLIC HEALTH
Honorable Mention: Cynthia Rodriguez, Andrey Tatarenkov and Luis Mota-Bravo (PI)
Multidrug Resistant Klebsiella pneumoniae Sequence Type 258 Producing KPC-2 Carbapenamase