Student Scientists Awarded at Fall Research Conferences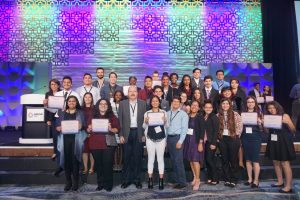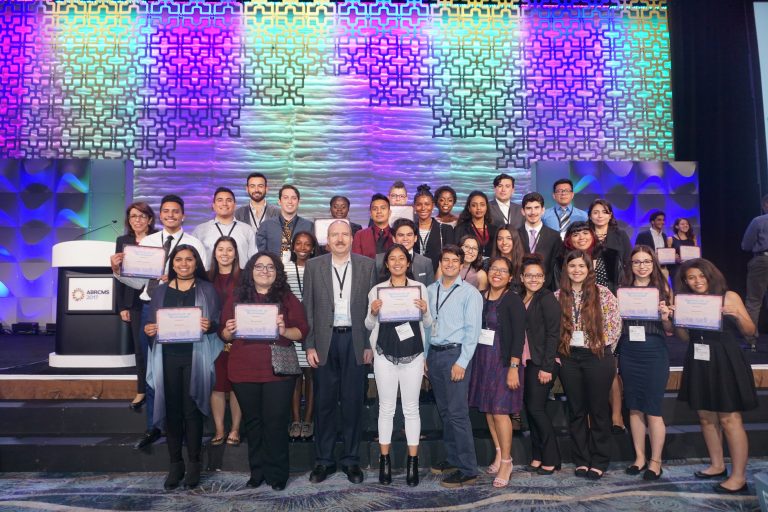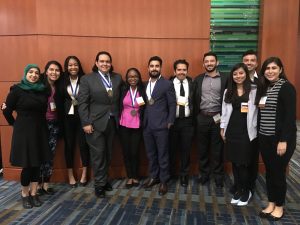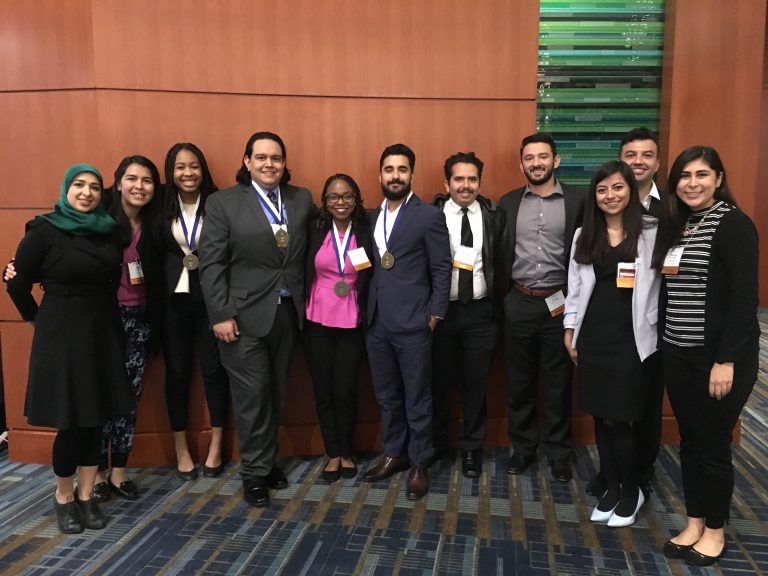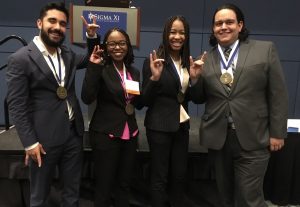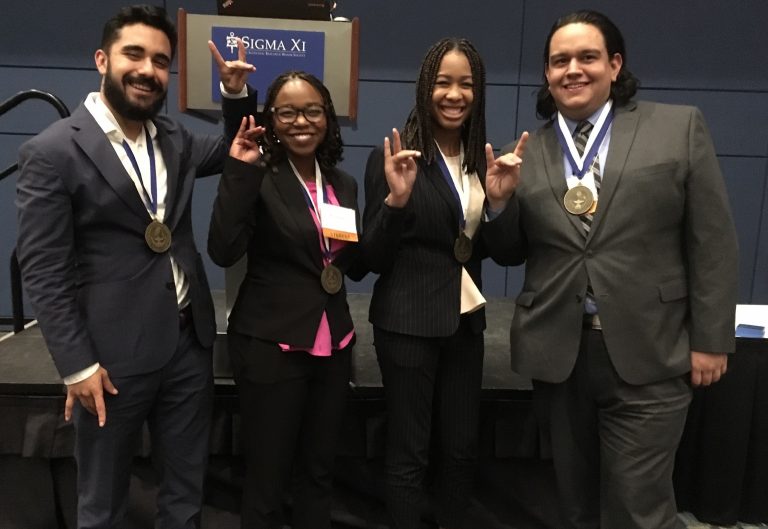 Twelve undergraduates participating in research training at the Biological Sciences School's Minority Science Programs initiative (MSP) have received awards for their scientific presentations at the 2017 Annual Biomedical Research Conference for Minority Students (ABRCMS) and the Sigma Xi national conference this Fall. The School would like to congratulate Maribel Anguiano, Emily Bryant, Melissa Emami, Iris Gomez, Alexis Guerra, Paul Hernandez, Koyinsola Oloja, Ambrocio Sanchez Pineda, Lynnette Jackson, Michelle Kalu, Nicholas Ramirez and Carlos Vasquez for their outstanding achievement.
The Biological Sciences School's nationally-renowned MSP initiative was developed through a collaborative effort with the National Institutes of Health. Participants of the program benefit from a series of academic activities, including independent research with UCI and non-UCI faculty. The program is led by director Luis Mota-Bravo, Ph.D. and associate director Marlene de la Cruz, Ph.D. In addition to their administrative duties, they are active in many aspects of the program, including serving as research mentors.
The ABRCMS and the Sigma Xi national conferences represent opportunities for young student scientist to showcase their remarkable work, and each year Drs. Mota-Bravo and de la Cruz see that UCI MSP students take the opportunity to present their research at both conferences.
This year, the student awardees conducted their research either at UCI during the academic year, or outside institutions during the summer session, and the School would like to thank the following MSP mentors for their guidance and support:
Luis Mota-Bravo
Christopher Hughes
John Caput
Peter Turnbaugh
James Moseley
Gregory Weiss