Securing Support for Graduate Training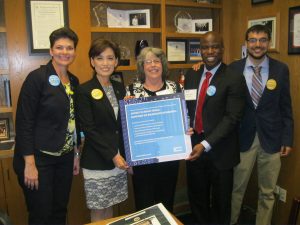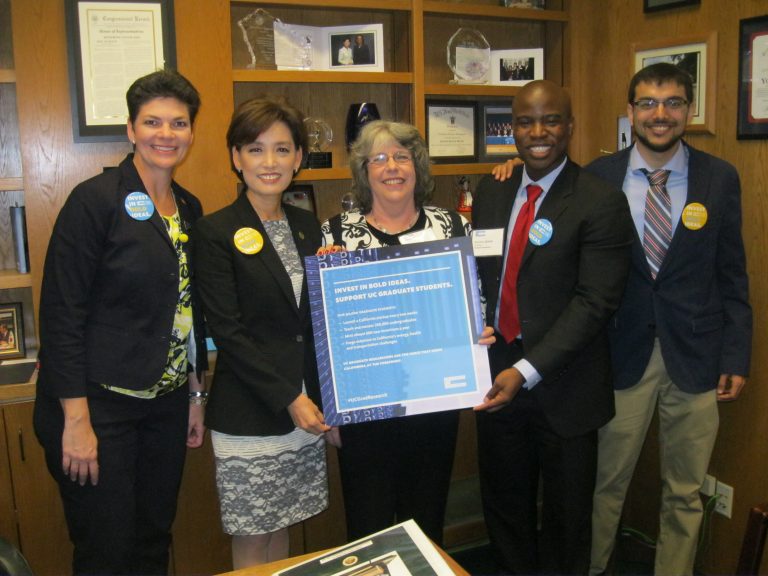 Nameer Rahman Baker, Ph.D. candidate in Dr. Steven D. Allison's lab (Ecology and Evolutionary Biology), joined UC President Janet Napolitano and a delegation of graduate deans and graduate students at the capital in Sacramento on March 16th.  The group traveled to Sacramento to meet with members of the State Senate and Assembly to encourage increased support for graduate student enrollment across the UC system.
"I was extremely honored to be part of the delegation from UCI," began Nameer. "During our time at the capital, we had the opportunity to meet with several lawmakers, including our regional representatives, State Senator John M.W. Moorlach and Assembly Member Matthew Harper.  Both members were very engaged in what we had to say and were very curious about my research.
Nameer was one of two graduate students selected from UCI to join Vice Provost for Graduate Education and Dean of the Graduate Division Frances Leslie, Assistant Vice Chancellor for Community and Government Relations Katherine D. Klimow, Director of Advocacy and State Government Relations Alberto Sandoval and Ph.D. candidate Julius Edson, as members of the UCI delegation.
Graduate research is critical to the mission of the UC system as it produces breakthroughs in health and sustainability, which can lead to the creation of new enterprise.  In 2014, UC graduate students were responsible for 585 inventions and 33 startup companies, based on graduate student inventions.