Staff Spotlight – Robert Avalos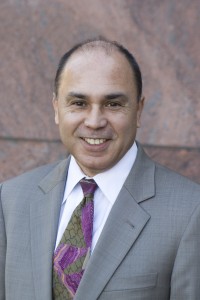 The Biological Sciences School welcomes Robert Avalos, our new Executive Director of Development.  Robert will be responsible for the creation and implementation of plans to acquire private support for the School. He will engage with alumni and members of the local community, corporations, and foundations to grow the school's base of support. In addition to his fundraising responsibilities, Robert will oversee the school's overall external relations programs.
When asked how he feels about working at the Biological Sciences School, Robert replied, "I'm very honored and excited to be part of such a wonderful enterprise and impressive teaching and research community.  It is especially rewarding for me to be in a unit with world class science and research that is making real improvements and changes in people's lives." 
Prior to joining the Biological Sciences School, Robert was at UC Merced where he launched the campus regional development program expanding the philanthropic footprint and linkages into the San Francisco and Silicon Valley Bay Areas.  He retooled and upgraded the planned giving and principal gift programs. At University of the Pacific, Robert was a member of the advancement senior staff on the strategic planning campaign and launched the principal gift program as part of the campaign effort. Lastly, Robert was the Executive Director Development and External Relations for the College of Biological Sciences at UC Davis. While at UC Davis, he managed a college-wide fundraising operation.