Staff Spotlight: Sarah McCarthy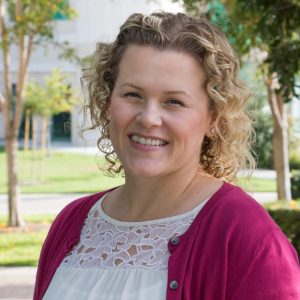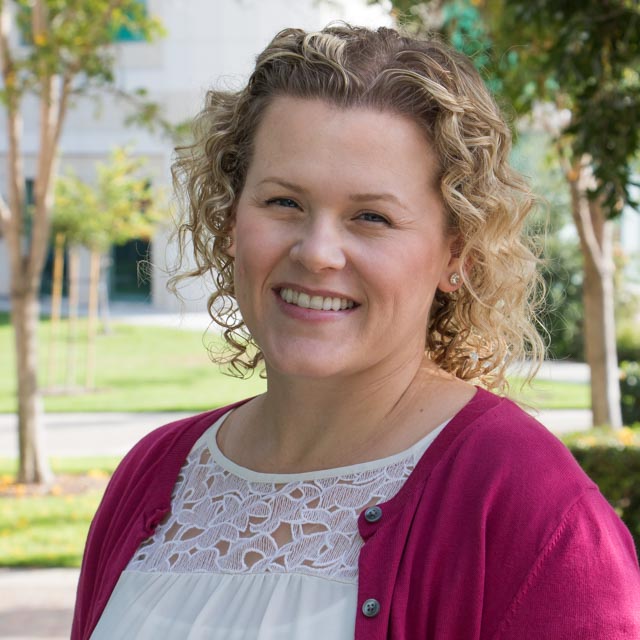 Sarah McCarthy is the Assistant Personnel Manager at the Biological Sciences School and has been in her current position for nearly three years.  She first arrived at UCI in 2006, where she worked in the School of Medicine for seven years.  After a short time at USC, Sarah accepted her current position with the Biological Sciences School and returned to UCI in 2014.  Her primary duties as Assistant Personnel Manager are to oversee personnel and payroll for the Departments of Developmental and Cell Biology, Ecology and Evolutionary Biology and Neurobiology and Behavior.
Sarah's first position at UCI was as a Graduate Coordinator for the Department of Physiology and Biophysics.  Since that time, she has held several important positions, including personnel analyst and academic personnel analyst, primarily within the School of Medicine.  Over her years as UCI, Sarah's work with university personnel has led to a deep understanding of the university's workings, and great admiration for its faculty and staff.
In addition to her primary responsibilities as Assistant Personnel Manager, Sarah is also part of the UC Path Expansion Workgroup and is excited to be part of its upcoming implementation.  Lastly, Sarah feels very fortunate to be working as Assistant Personnel Manager at the Biological Sciences School and looks forward to many more years of contributing to its success.
"I really enjoy working at the Biological Sciences School.  The camaraderie here is exceptional and our team works well together, which makes it a pleasure to come to work every day.  The School has also provided me with many professional growth opportunities, which I truly appreciate."