Student Spotlight – David Saldana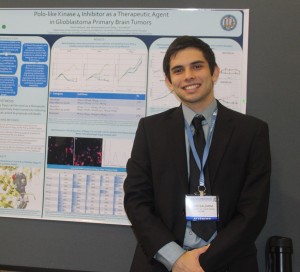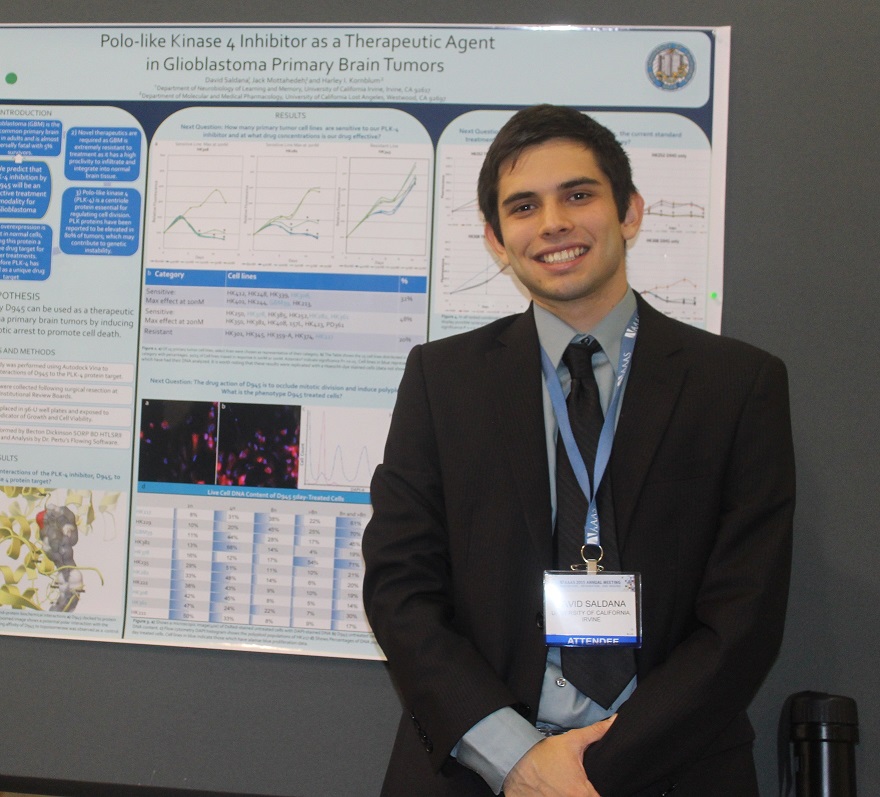 David Saldana is a 4th year neurobiology major at the Biological Sciences School. He is a first generation Hispanic student who will be the first in his family to earn a bachelor's degree and his career goal is to obtain a faculty position in neuroscience at a major university.
In addition to his excellent academic success, David has also found success in the school's undergraduate research program. Currently, he works in Professor Marcelo Wood's research lab, where he studies the mechanisms that govern long-term memory and drug-associated memory formation. Prior to entering the Wood lab, David was mentored by Drs. De la Cruz and Mota-Bravo while participating in the Minority Science Program. In recognition of his hard work, David has received several awards over the past few years, including an Undergraduate Research Opportunities Program Fellowship Award, a Friends of the Center for Neurobiology of Learning and Memory Summer Award, a Brian Atwood Scholarship, a Society of Hispanic/Chicano and Native American Scientists Poster Presentation Award, and an Annual Biomedical Research Conference for Minority Students Poster Presentation Award.
"Thanks to the many labs that I have worked in, I now understand that a career in science involves excitement and troubleshooting, and I am confident that the research experience I have gained thus far has prepared me for the rigors of a neurobiology Ph.D. program in the future."