Student Spotlight – Karen Bradshaw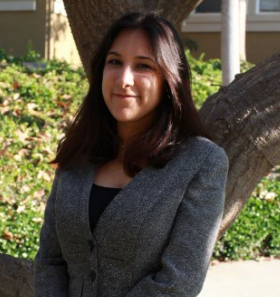 Karen Bradshaw is an undergraduate majoring in Biological Sciences. She is on schedule to graduate in Spring 2016 and plans to attending graduate school to further her education and experience in neuroscience.
Karen entered UCI as a Cognitive Science major, but later changed it after taking "Stem Cells and Brain Repair" with Professors Sunil P. Gandhi and Mathew Blurton-Jones. As the class progressed, she had become fascinated by the underlying functions of the brain and decided she wanted to pursue a degree in neurobiology.
Since her freshman year, Karen has had the opportunity to participate in several extracurricular activities to further both her personal and professional development. She has traveled to Ireland to study physics and experience European culture. She has enrolled in the Biological Sciences School undergraduate research program and works on a project involving stem cells and brain plasticity with researchers in Professor Gandhi's lab.  In addition to her research, Karen volunteers with the Orange County Alzheimer's Association to help educate the community about the disease. In recognition of her academic achievements, extensive community service and successful undergraduate research, Karen has been awarded the Friends of the Center of Learning and Memory Award, a Rose Hill Foundation Undergraduate Science & Engineering Scholarship, and a Brian Atwood Scholarship.
"My journey so far has been successful as I am graduating with the degree and knowledge that I desired so strongly three years ago," said Karen. "As graduation approaches, I am excited at the prospect of becoming a compassionate scientist who pursues a treatment for neurodegenerative diseases through stem cell technology."