Better Teaching Through Collaboration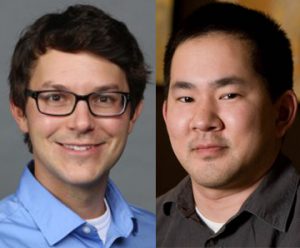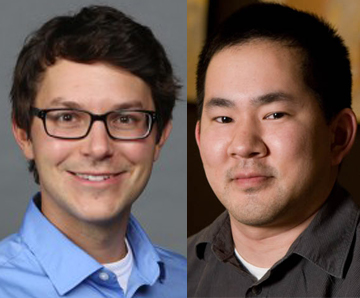 Biological Sciences School Teaching Professors Brian Sato (Molecular biology and Biochemistry) and Justin Shaffer (Developmental and Cell Biology) recently organized the first ever regional meeting of the prestigious Society for the Advancement of Biology Education Research. Created to help foster interaction and collaboration among life science educators, the meeting was incredibly successful, and Professors Sato and Shaffer received countless requests to make it an annual event.
With support from the School, Professors Sato and Shaffer played host to over two-hundred faculty, postdocs, and graduate students from all over the US and Canada.  The meeting was organized around three key themes: (1) fostering collaboration between faculty at two-year and four-year institutions, (2) increasing interactions among STEM educators and education researchers, and (3) providing professional development to conduct education research and implement evidence-based teaching practices. After a series of research talks, several intimate workshops, and a highly interactive poster presentation session, the meeting concluded with a keynote addresses from Dr. Gale Sinatra (USC, Rossier School of Education) and Dr. Kimberly Tanner (SF State, Department of Biology), two experts in life science education.