UCI Graduate Program Wins Award to Support Community Engagement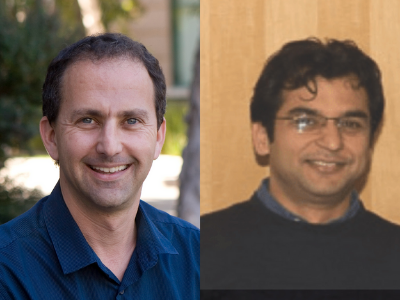 The UCI Graduate Professional Success in Science, Technology, Engineering and Math (GPS-STEM) program was recently awarded a prestigious Civic Engagement Microgrant Award. The Microgrant Awards are funded by Research!America and the Rita Allen Foundation as part of the microgrant initiative. The awards were created to support projects that help graduate students and postdocs develop outreach activities to their surrounding communities.
GPS-STEM Career Cohorts in Art in Science & Data Science Club received the microgrant as a collaborative project on Data Visualization (science meets science). The proposal's focus is to express scientific data and complex data patterns using creative images and infographics. Congratulations to GPS-STEM trainee council members associated with the microgrant – Joanne Ly (PhD student in biomedical engineering), Remy Vu (PhD student in biological chemistry) and Christopher Ryan Douglas (PhD student in chemistry).
GPS-STEM, previously GPS-BIOMED, is led by Academic Director and Molecular Biology and Biochemistry Professor David Fruman, PhD, and Program Director Harinder Singh, PhD. The program helps doctoral students and postdoctoral fellows with professional development to prepare them for various careers within the STEM workforce.