UCI MIND re-designated as Alzheimer's Disease Research Center
Prestigious $11 million competitive renewal grant continues highly impactful programs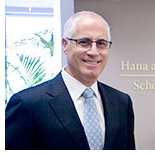 Irvine, Calif., April 15, 2015 — UC Irvine's Institute for Memory Impairments and Neurological Disorders (UCI MIND) received a five year, $11 million grant from the National Institute on Aging to renew the Institute's status as one of only 27 Alzheimer's Disease Research Centers (ADRC) in the nation and the only such Center in Orange County.
The prestigious award, a major component of UCI MIND, will allow the center to continue its highly impactful clinical and basic research programs, as well as community and caregiver education programs.
"With its ADRC, UCI MIND is part of an elite network of researchers with a broad scope of expertise, spanning many different disciplines," said Dr. Frank LaFerla, the Dean of the School of Biological Sciences and ADRC leader. "This opportunity for collaboration allows researchers around the country to share cutting-edge ideas and research results."
Involving over 100 investigators, the UCI ADRC has directed its research efforts at discovering the cellular, molecular and clinical risk factors that precipitate neuronal dysfunction and neuropathological changes in the aging brain and that can result in Alzheimer's disease or other forms of dementia. In particular, the UCI ADRC studies three unique cohorts; patients with Down's syndrome and Alzheimer's disease, patients with Mild Cognitive problems at risk for dementia, and patients age 90 and older.
Its multidisciplinary team works to provide a comprehensive approach to research and care through mandated core components: clinical evaluation, neuropathology, community outreach and education, and data management and statistics.
UCI's ADRC is distinguished by hosting three major research projects. One focuses on state of the art high resolution neuroimaging of older adults with and without mild cognitive impairment to test a neurocognitive model of age-related memory impairment. Another project aims to understand the molecular mechanisms associated with the Down's syndrome brain. And the third will investigate the long-term benefit of neural stem cell transplantation as a potential Alzheimer's treatment. As part of that effort, LaFerla and Dr. Mathew Blurton Jones established the nation's first Core facility focused on developing induced pluripotent stem (iPS) cells to facilitate Alzheimer's disease research.
"ADRC activities are at the heart of our mission with UCI MIND," said Dr. Andrea Tenner, professor of molecular biology & biochemistry and UCI MIND director. "By fostering multidisciplinary basic, clinical and behavioral research in Alzheimer's disease, and translating these findings into practice, we plan to make a real difference in the lives of the millions of afflicted Americans."
To learn more about the ADRC or participate in a clinical evaluation, call 949-824-2382, or go to: www.alz.uci.edu.
If you'd like to learn more about how you can support the faculty and research at the Biological Sciences School, please contact Andrew DiNuzzo at 949.824.2734 or adinuzzo@uci.edu.