2022 Dean's Report
TIPPING
POINTS
In this report, you will find lessons learned from the pandemic and how discoveries at BioSci are helping change its course.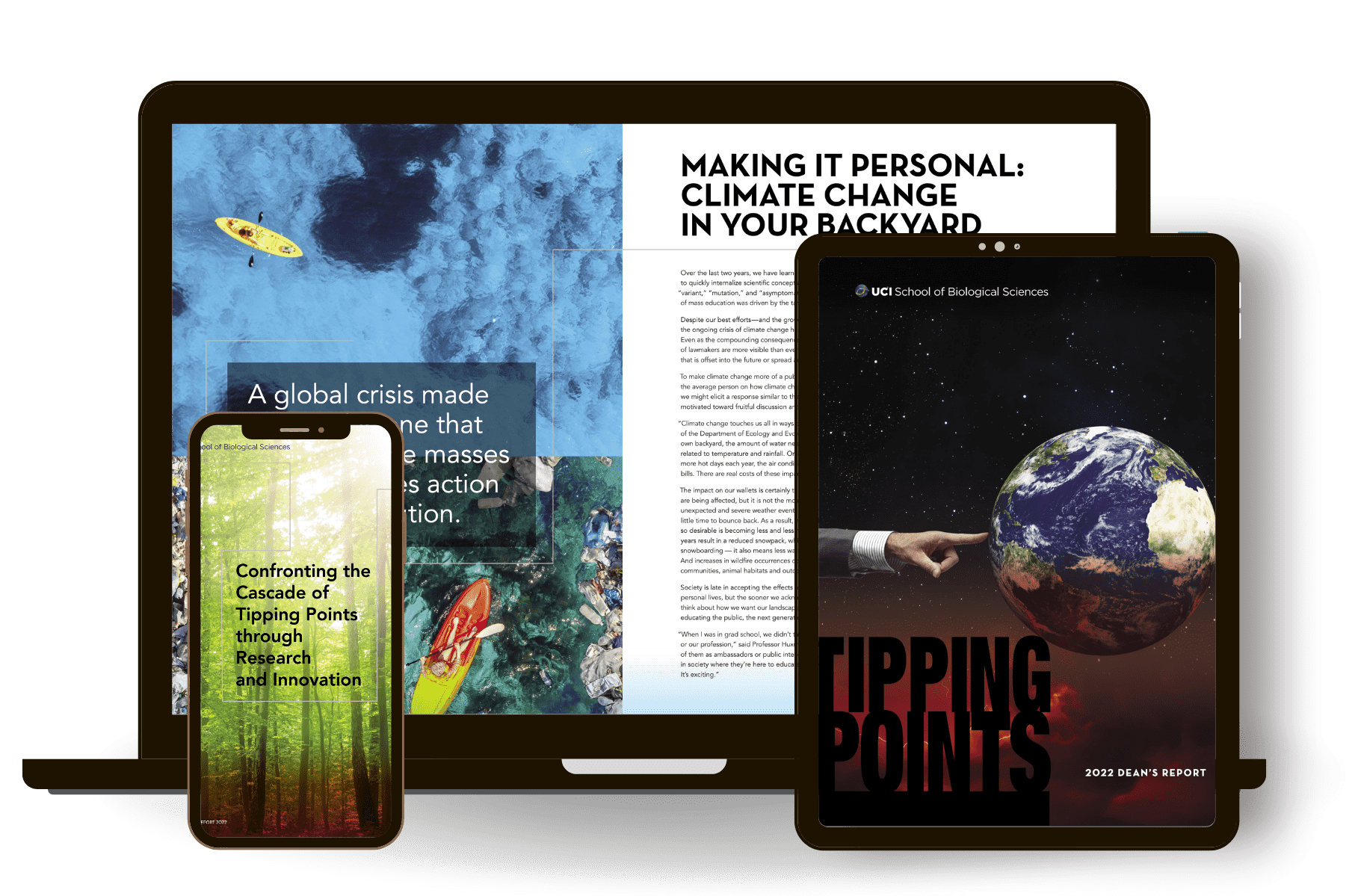 Inside This Years Dean's Report:
Tipping Points is a call to action to the perilous and impending loss of biodiversity on the planet caused by human activity. As scientists and citizens of Earth, it is our responsibility to develop a rescue plan for nature. I am proud that our school's researchers are leading the efforts to stave off the tipping points of halting irreversible climate change.
As you read through the report, you will find that we have also focused our report on other urgent issues, including: neurological disorders; diversity, equity and inclusion; stories of our undergraduate students; graduate education programs and more.
About the Dean's Report
The annual Dean's Report showcases the growth, teaching and research advancements made at the school during the last academic year. Each report carries an important message from the dean and every year a theme based on current challenges in the life sciences.
If you would you like to request an interview with one of our BioSci researchers, please contact Shannon Ingram, Director of Marketing and Communications at biosci@uci.edu.