Learn about COVID-19 from UCI BioSci Scientists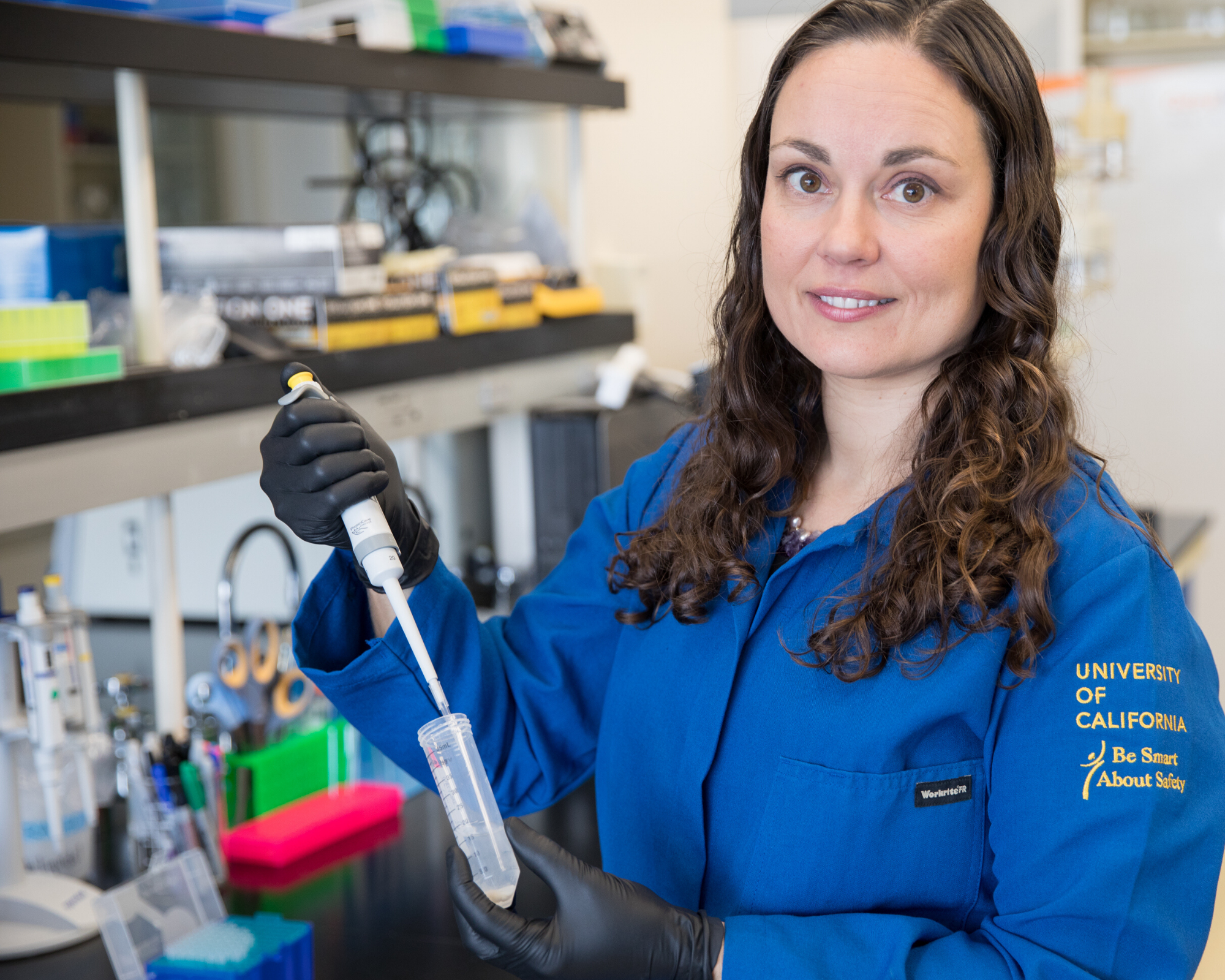 Vaping and COVID-19
American Youth Could Be Inhaling COVID-19 Risk
Christie Fowler, Ph.D.
America has the world's highest percentage of confirmed COVID-19 cases among young people, and a group of UCI BioSci researchers think vaping could be the reason. Scientists know e-cigarettes, which generally contain nicotine, can cause lung inflammation, injury and respiratory problems. With about 40% of U.S. high school seniors currently using the devices, Neurobiology and Behavior Associate Professor Christie Fowler is investigating their possible role in the COVID-19 pandemic.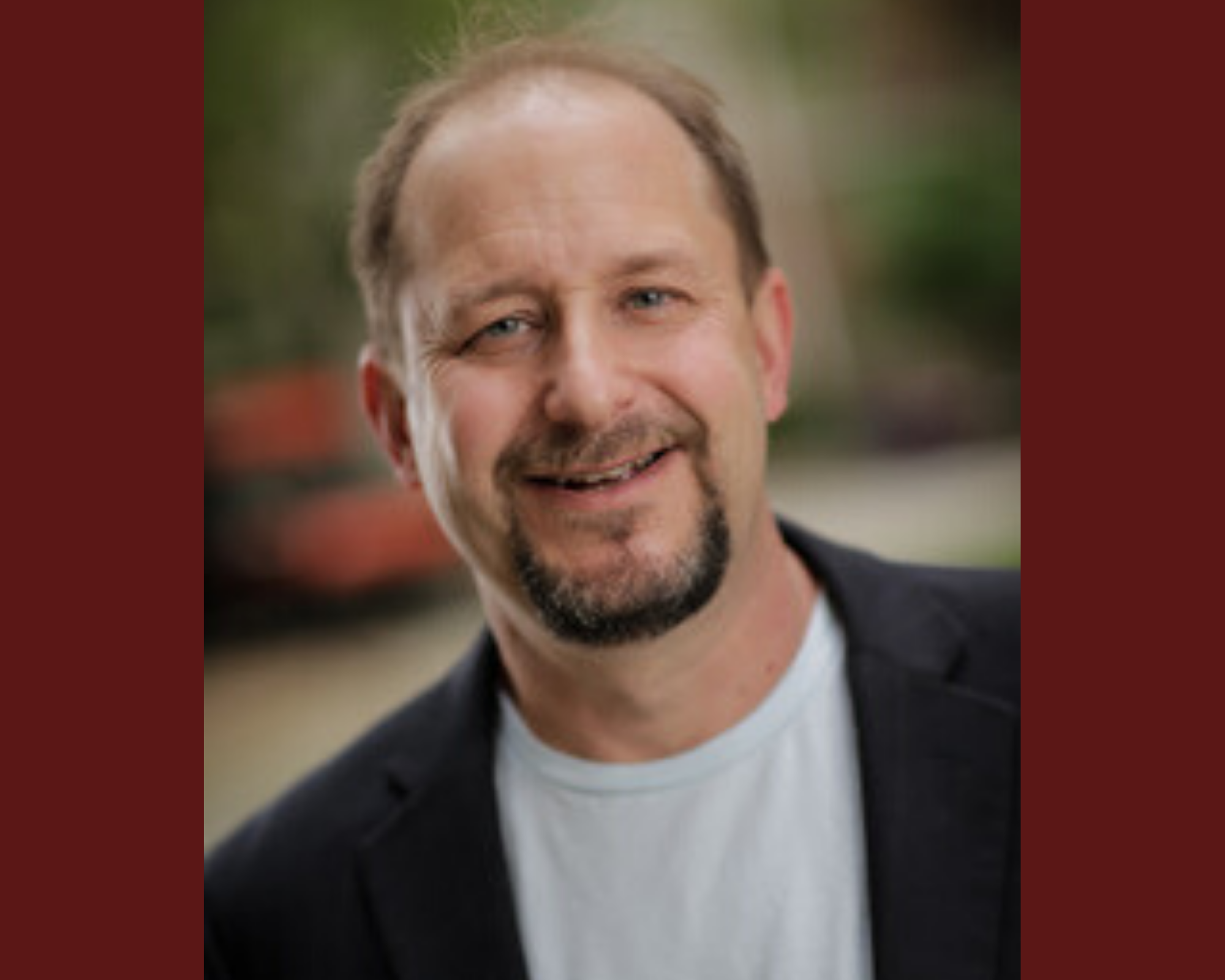 Impact on the brain
Can COVID-19 Go To Your Head?
Thomas Lane, Ph.D.
Fever, cough and respiratory distress are COVID-19's best-known symptoms. However, some physicians have reported patients also showing signs of stroke, seizures and inflammation of the brain. Neurobiology and Behavior Chancellor's Professor Thomas Lane is probing this issue, researching whether SARS-CoV-2, the virus causing COVID-19, can infect the central nervous system.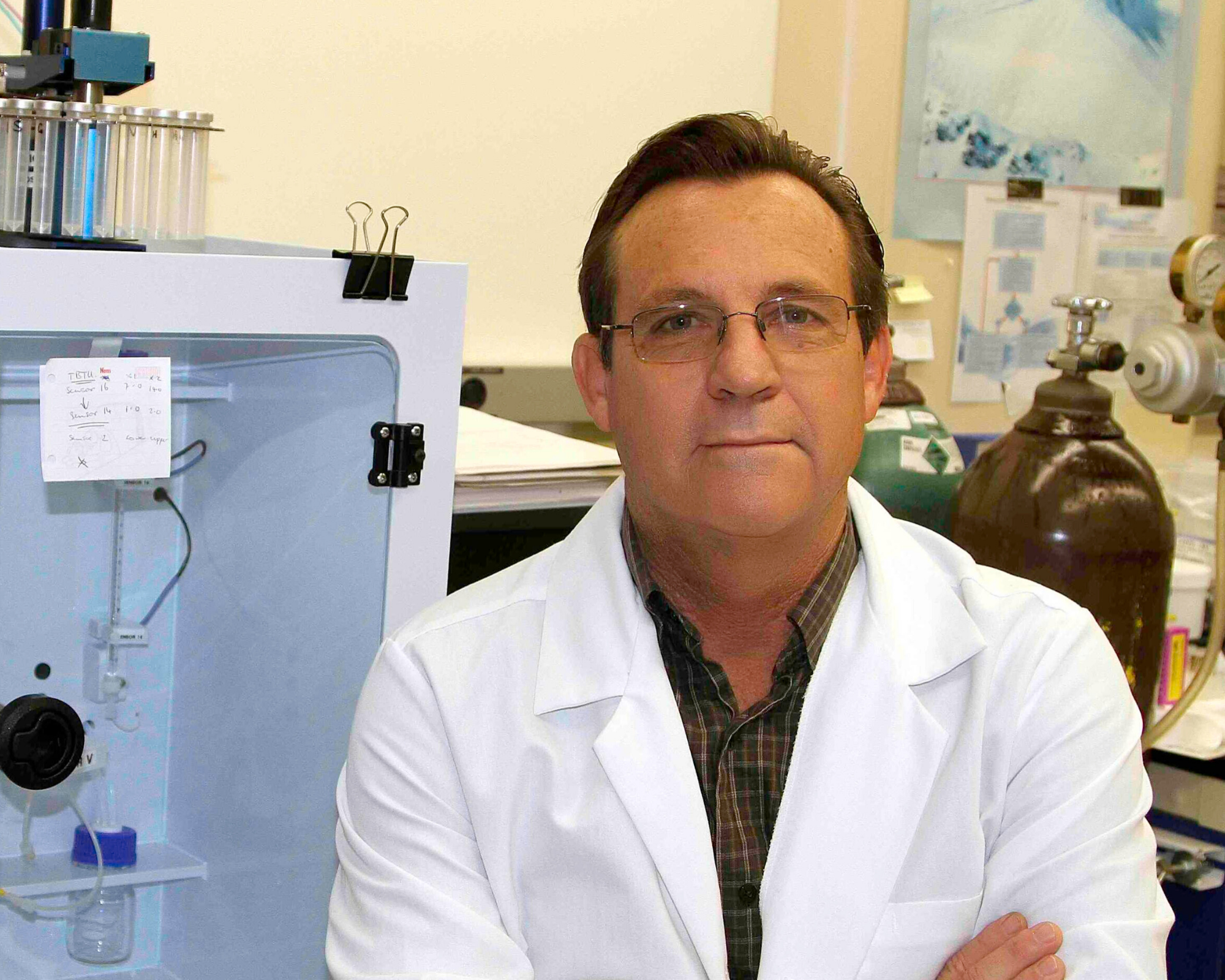 More powerful convalescent plasma
Mobilizing The Body's First Responders For COVID-19 Combat
Charles Glabe,Ph.D.
A global effort is underway to determine whether convalescent plasma could help people with severe COVID-19. It comes from recovered patients who have developed what are called high-affinity antibodies that target SARS-CoV-2, the virus causing the disease. Molecular Biology and Biochemistry Distinguished Professor Charles Glabe is investigating whether another type of antibody could be harnessed to help those suffering.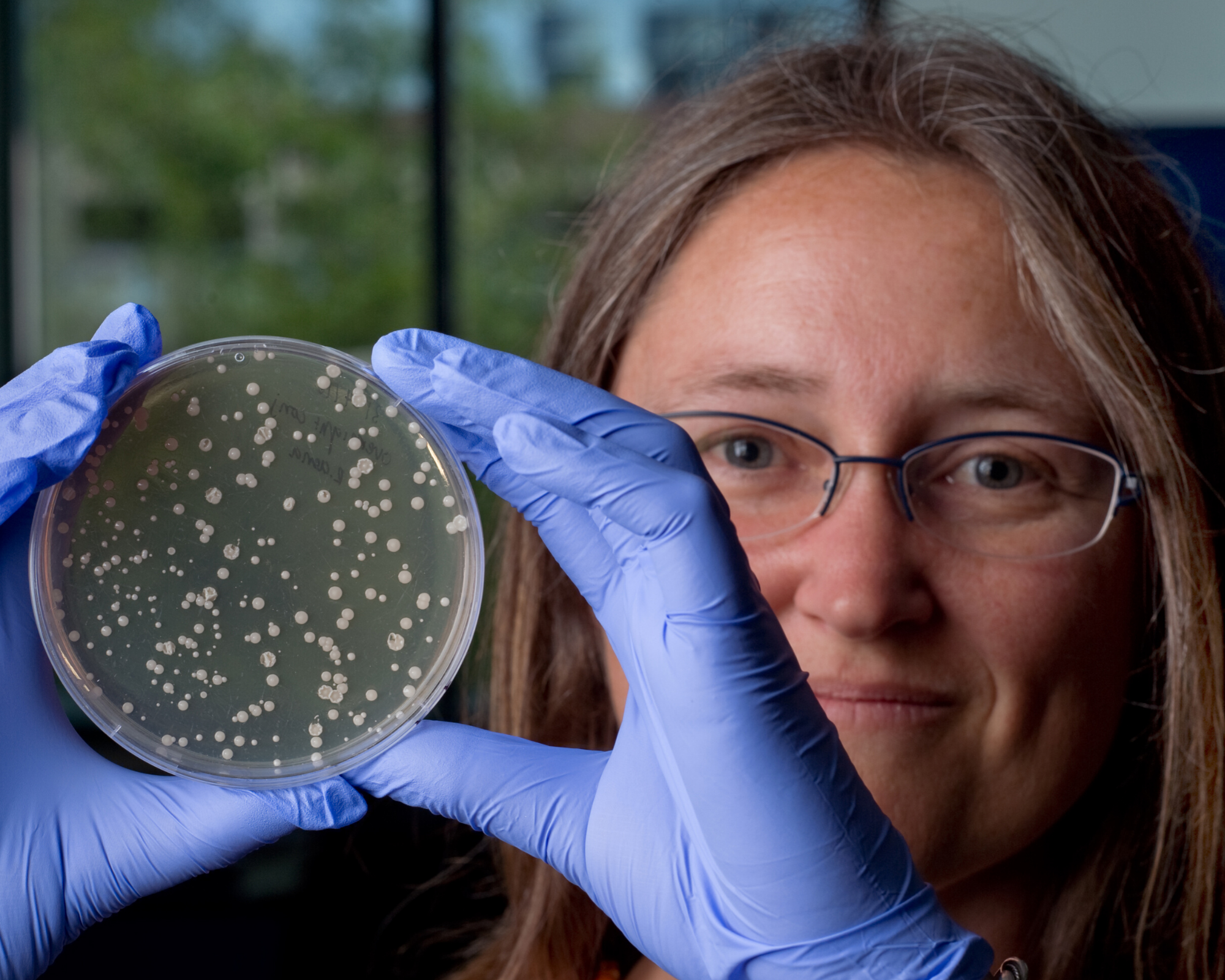 Sewage shows virus hotspots
Flushing Out COVID-19 Clues From An Unexpected Source
Katrine Whiteson, Ph.D.
Clues to the spread of the COVID-19 pandemic are flowing from a surprising place. UCI BioSci scientists led by Molecular Biology and Biochemistry Associate Professor Katrine Whiteson are working to identify the virus through wastewater. The team embarked on the initiative after research revealed parts of the virus could be shed through stool. Monitoring sewage provides a glimpse of SARS-CoV-2's diversity and extent without relying on clinical detection methods or further burdening hospitals or clinics.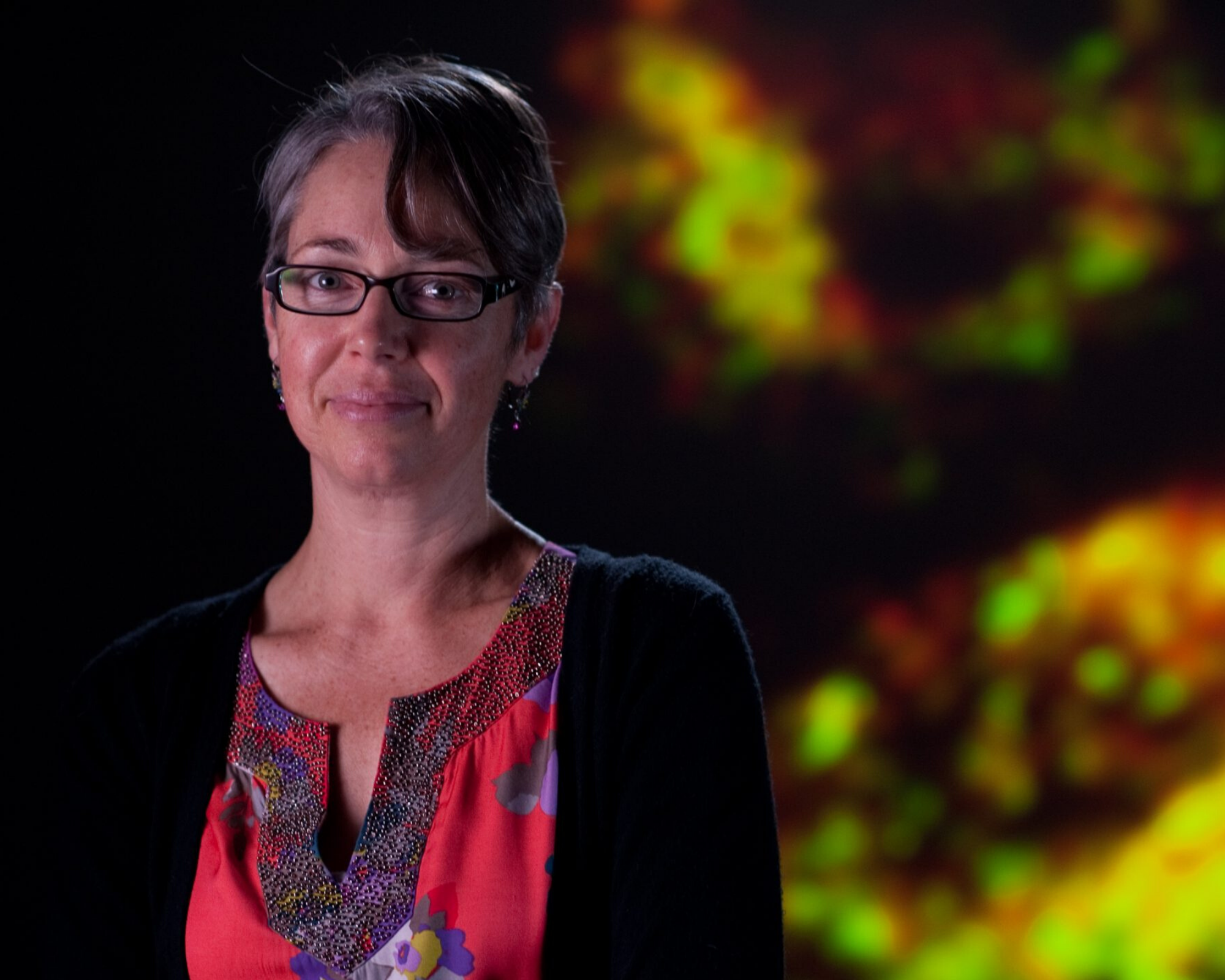 Stopping spread among cells
Building A Roadblock To Halt Coronavirus
Aimee Edinger, Ph.D.
Just as a motorist arrives in a city via a network of streets, the SARS-CoV-2 coronavirus travels cellular highways to enter the cells it infects to cause COVID-19. Developmental and Cell Biology Professor Aimee Edinger and graduate student researcher Brendan Finicle are investigating whether blocking these roadways could slow or stop the spread of the disease.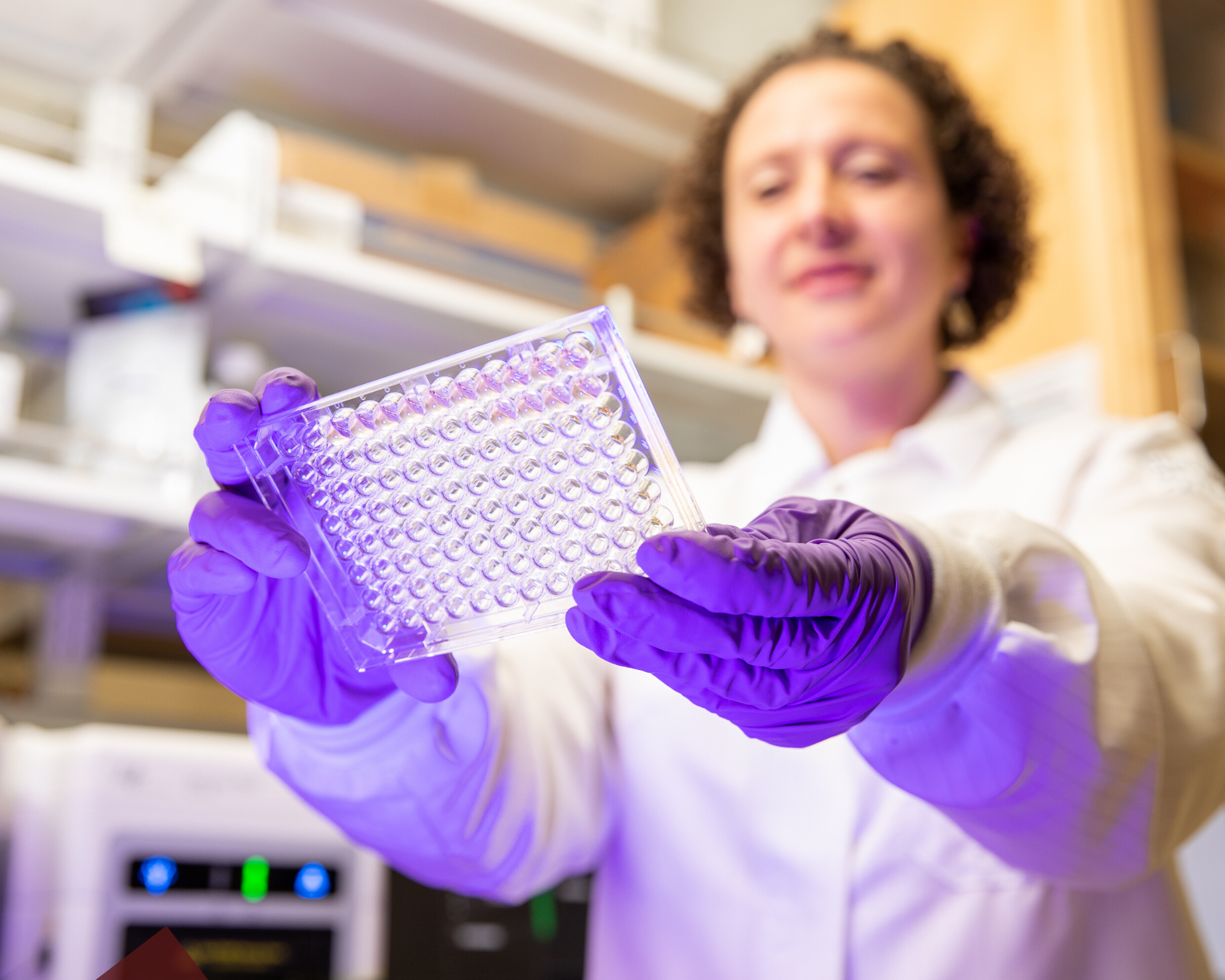 Measuring herd immunity
Heroes and Herd Immunity
Ilhem Messaoudi, Ph.D.
Doctors and nurses on the hospital front lines have been heroes by providing care during the COVID-19 outbreak. A group of healthcare professionals in Orange County is helping in another way, too. In a collaborative effort led by Molecular Biology and Biochemistry Professor Ilhem Messaoudi and colleagues from the School of Public Health and the School of Nursing, researchers are examining blood samples for the presence of antibodies against the illness as well as tracking the virus using nasal swabs.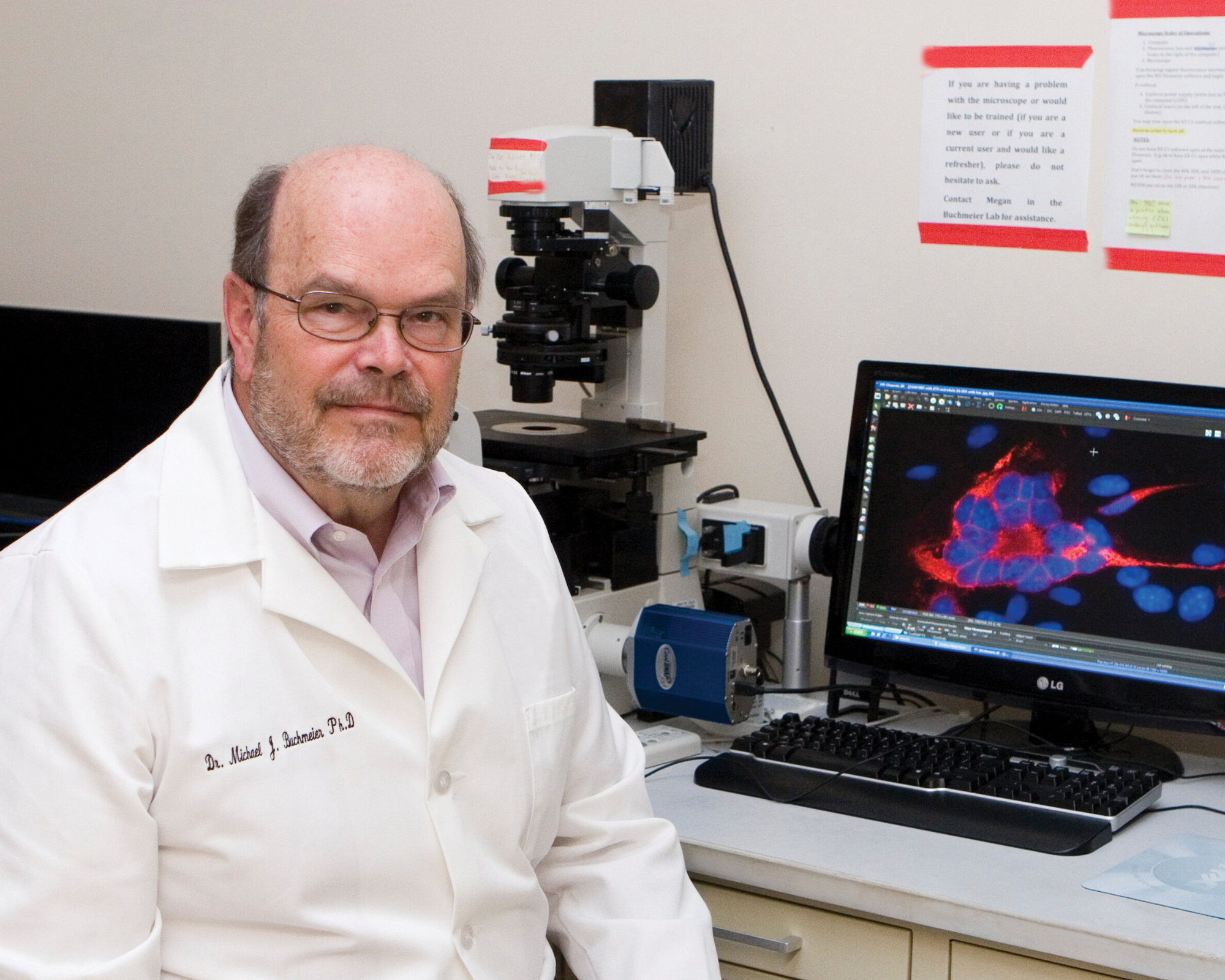 The bigger picture
The Microbe Stunning The World: Coronavirus
Michael Buchmeier, Ph.D.
Scientists and clinicians at UCI BioSci and around the world are working intensively to answer many ongoing questions concerning COVID-19, including those surrounding immunity, surveillance and vaccination. Learn important insights about the virus from Professor Michael Buchmeier.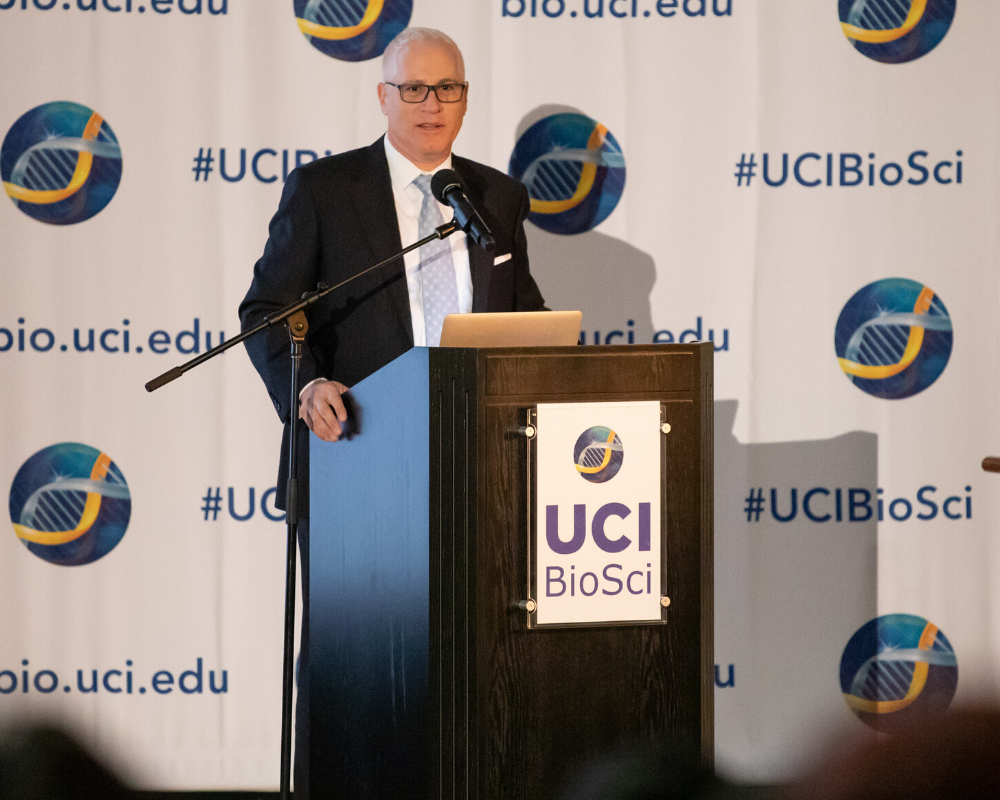 A summons to action
COVID-19 Must Be The Clarion Call
Frank LaFerla, Ph.D.
If you had told people this past February that you wanted to study a bat virus, they would have been puzzled, to say the least. But now that a disease-causing virus leaped from animals to humans and is ravaging the globe, the reaction would be much different.
To schedule an interview, please contact: