Event Navigation
---
Presented by UCI School of Biological Sciences
Co-Hosted by Reeve-Irvine Research Center at University of California, Irvine
Monday, March 2, 2020


Pacific Ballroom,
UC Irvine Student Center
6:30 PM – 8:30 PM
Speaker meet and greet immediately following. Refreshments provided.
Featuring:
Marty O'Connor
"This is about going after your dream; really doing something that scares you." – Marty O'Connor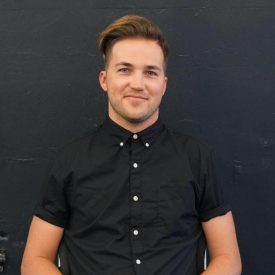 Director/Producer/Editor:
Shelby Thompson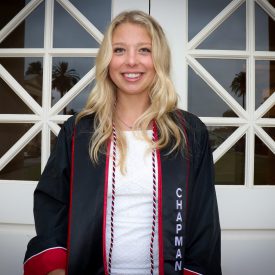 The comeback story of a young action sports athlete who seemingly lost everything after a freak accident turned him quadriplegic. Through his relentless pursuit of self-improvement, Marty O'Connor learns to embrace his challenges and forge a new sense of self. Relentless is a documentary short about a remarkable young man's journey.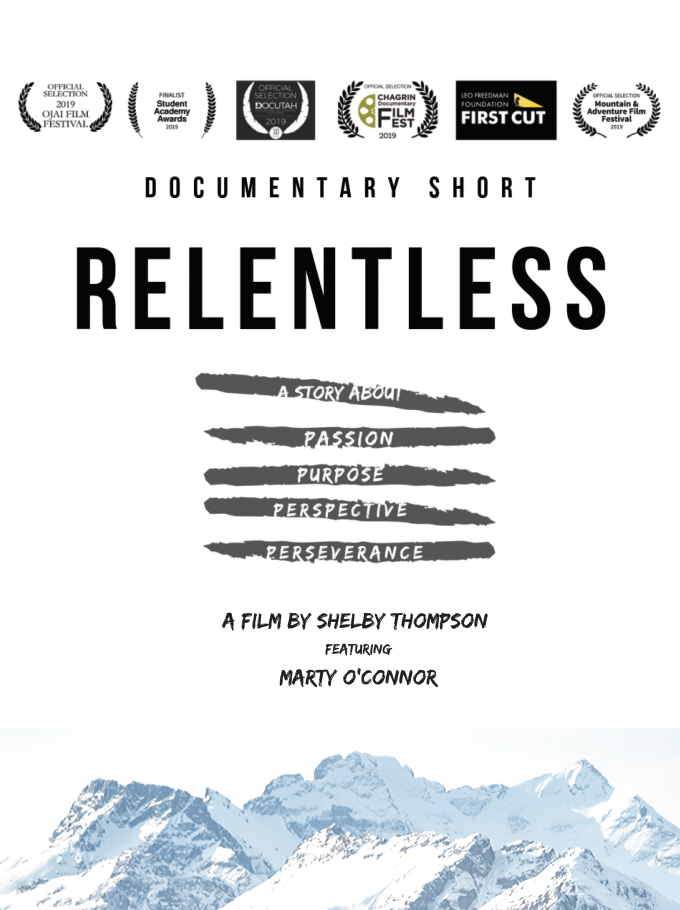 About Shelby and Marty
Filmmaker Shelby Thompson would never imagine being a Student Academy Award finalist at just 22 years old, especially after not knowing how to work a camera just 7 months prior to the film's prestigious award. Jumping from major to major feeling the struggles of uncertainty and self-doubt most college students face, Shelby's plans changed after meeting main character Marty O'Connor through his action sport internship program. Marty had an insurmountable challenge most people in this world never have to face — the inability to use both his arms or legs. Working closely with Marty throughout the year and observing his relentless work ethic to "not waste time doing things you don't want to do," Shelby had a complete shift in perspective. She applied to film school with one year left of college where she quickly found her passion for storytelling, learning basic production techniques while trying to figure out how to share Marty's compelling story in the way it impacted her. Though on two different life journeys, Marty and Shelby remain close friends brought together by the shared values of passion, purpose, and perseverance.
The duo travels together to inspire individuals to embrace challenges to achieve their goals, help students realize their passion, purpose, perspective, and perseverance, raise spinal cord injury awareness, and celebrate the caregivers who support others on their journeys toward living healthier lives.
Speakers:
Following the film screening, Dean Frank LaFerla, Ph.D., will emcee discussions and audience Q&A.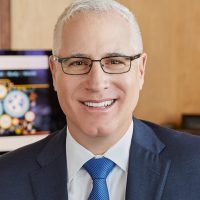 Frank M. LaFerla, Ph.D.
Dean and Chancellor's Professor
UCI School of Biological Sciences
Emcee and Moderator
Speaker Bio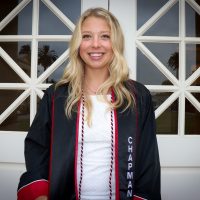 Shelby Thompson
Director/Producer/Editor of Relentless
"This is about the relentless pursuit of self-improvement, embracement of challenges, and the journey of love, growth, and acceptance."
Speaker Bio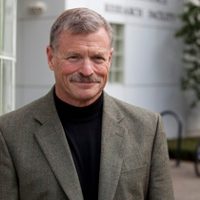 Oswald Steward, Ph.D.
Director, Reeve-Irvine Research Center, UCI School of Medicine
Professor, Departments of Anatomy, Neurobiology, Behavior & Neurosurgery
Speaker Bio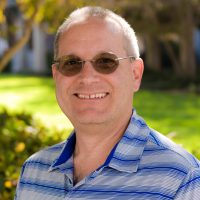 Brian J. Cummings, Ph.D.
Professor & Vice-Chair for Research, Physical Medicine & Rehabilitation, UCI School of Medicine
Speaker Bio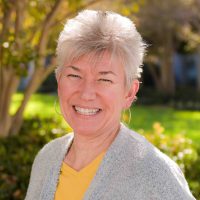 Aileen Anderson, Ph.D.
Professor, Physical Medicine & Rehabilitation Anatomy and Neurobiology Institute for Memory Impairments and Neurological Disorders
Director, Sue and Bill Gross Stem Cell Research Center
Speaker Bio
About BioSci:
Training the next generation of biologists is essential to finding biological solutions that will overcome today's and tomorrow's global challenges in health and well-being, sustainability and biodiversity, food production and energy. Founded in 1965, the UCI School of Biological Sciences was organized to encourage flexible, collaborative scientific inquiry. The school's four departments and 16 multidisciplinary research centers inspire innovation and encourage team science. This framework has supported BioSci's ascent to becoming one of the nation's top research universities and one of the world's most renowned biological science institutions.

About RIRC:
The Reeve-Irvine Research Center (RIRC) is a world renowned basic science research center devoted to the study of repair, regeneration, and recovery of function after spinal cord injury. Based at the University of California, Irvine, RIRC labs are equipped and staffed to allow cutting edge research at multiple levels ranging from stem cells to robotic retraining to promote functional recovery. RIRC scientists were amongst the first to test the potential of stem cells for spinal cord injury therapy, and research by RIRC scientists formed the basis for the first two clinical trials testing stem cell therapies in people with spinal cord injuries.