From Research to Real Life
 A preeminent institution for innovation in the biological sciences
The School of Biological Sciences was founded on an innovative principle: our departments were organized to encourage flexible scientific inquiry. This structure of the School encourages faculty teamwork and has contributed to our ascent as a top research institution. The School is focused on generating bold ideas and new models, many of which will lead to breakthrough solutions for challenges that affect our minds, our bodies and our world.
The School collaborates with other UCI faculty in special organized research units such as the Cancer Research Institute, the Sue and Bill Gross Stem Cell Research Center, the Institute for Memory Impairment and Neurological Disorders (UCI MIND) and the Center for Environmental Biology. Additionally, the School also works closely with UCI Beall Applied Innovation to develop relationships with prospective partners, both domestic and international.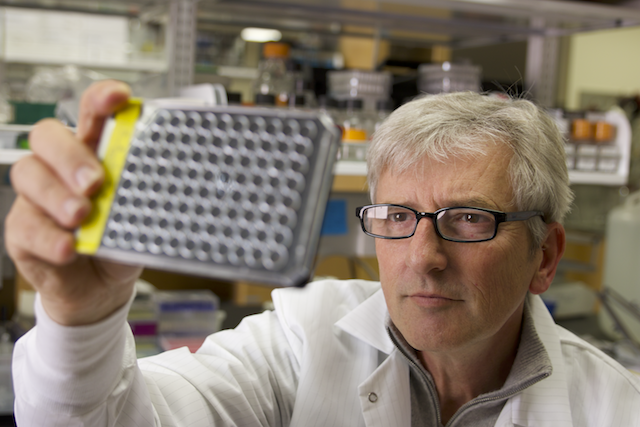 Fostering Closer Ties between the School and UCI Beall Applied Innovation
The Partnership with UCI Beall Applied Innovation will bring the School's faculty closer to achieving the goal of a sustainable and diverse planet, with renewable biofuels, and sufficient food for all its people. By helping faculty and researchers obtain funding and navigate the business aspect of their innovations, UCI Beall Applied Innovation are bringing groundbreaking discoveries from the lab into products that benefit the world.