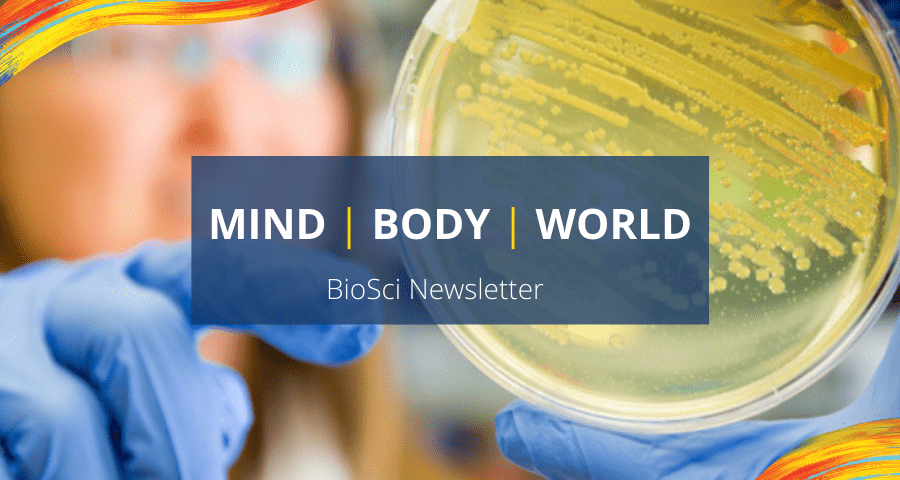 The BioSci newsletter MIND | BODY | WORLD is designed to showcase new developments in the School of Biology. Learn more about what is going on, what faculty are working on and BioSci events.
Do you have something you would like to feature in the MBW newsletter?
Contact Ethan Perez at ethanp2@uci.edu if you would like to feature news, awards or events. Have another marketing and communications request? Please visit our web page:
Archive
Click to expand each year to view previous newsletters.