2021 Dean's Report: Lessons Learned
In this report, you will find lessons learned from the pandemic and how discoveries at BioSci are helping change its course.
2021 Dean's Report Article Breakdown
BioSci Research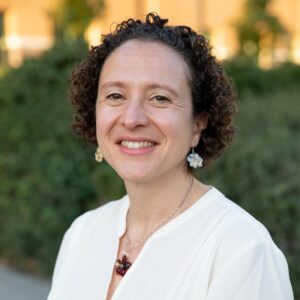 Innovative Science Powers COVID-19 Vaccines
Fighting off disease with vital vaccinations
Ilhem Messaoudi, Ph.D.
The year 2020 will be ingrained in the American psyche for decades to come. The emergence of the SARS-CoV-2 virus, the causal agent of COVID-19, caught the world's population off guard. With no previous immunity to the virus, it quickly spread throughout the United States and impacted millions of American lives.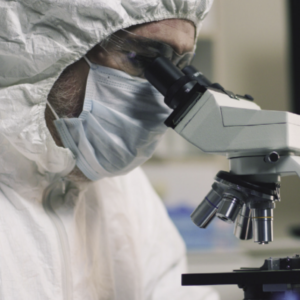 The Many Faces of SARS-CoV-2 and COVID-19
Scientists and clinicians track SARS-CoV-2 variants
Michael Buchmeier, Ph.D.
Viruses mutate as they move from host to host, and mutations occur due to the error-borne nature of RNA replication. The world was bound to encounter new variants of the virus in time. Now that we have, we must continue to remain vigilant in tracking mutations of the virus and steadfast in implementing our safety protocols.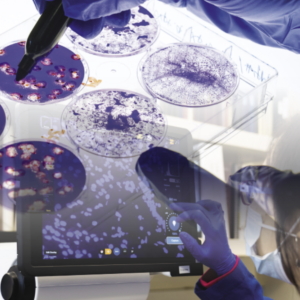 Penetrating Long Covid's Brain Fog
The long-term implications of SARS-CoV-2 on the immune system.
Thomas Lane, Ph.D.
While most people with COVID-19 get better within two to three weeks, it has become clear that a number experience lingering symptoms. The condition is known as "post-acute COVID-19 syndrome" or "long COVID," referring to issues that manifest more than four weeks after patients have recovered from their initial diagnosis.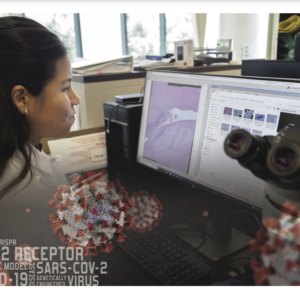 Building a Better Mouse Model to Understand SARS-CoV-2
Animal models advancing the treatment of human disease
Grant MacGregor, Ph.D., Kim Green, Ph.D., Thomas Lane, Ph.D., & Eric Pearlman, Ph.D.
COVID-19 has profoundly affected humanity both through its severe toll and its rapid spread. As it emerged, researchers quickly began developing animal models to help uncover its mechanisms and fight the symptoms. Scientists from the UCI School of Biological Sciences and the UCI School of Medicine are working together on this effort, which is crucial to understand how SARS-CoV-2 causes COVID-19.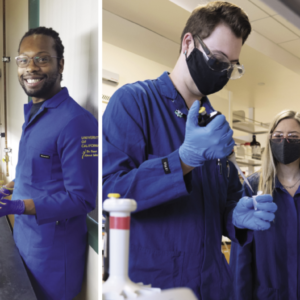 COVID-19 Treatment Research Blossoms from Plants that Prey
Combating COVID-19 with carnivorous nature
Rachel Martin, Ph.D.
They have a fearsome reputation, but they are contributing to the battle against COVID-19. Carnivorous plants have inspired a group of UCI scientists to conduct promising research into treatments for people with the disease. understand how SARS-CoV-2 causes COVID-19.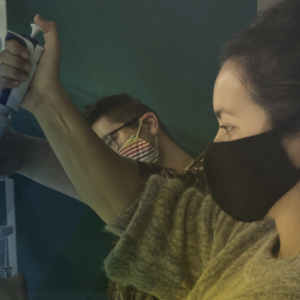 Pandemic Doesn't Stop Students' Environmental Fight
Students of the Ecology and Evolutionary Biology graduate program partner with Ridge to Reef to tackle climate change
There are many ways the public can help protect the natural world, the students said. They include cutting down on single-use plastics, properly disposing of waste, learning more about one's own flood risk and supporting environmental non-profit organizations.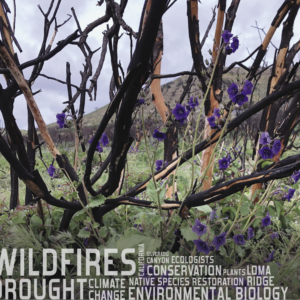 Crucial New Research Questions Rise from Wildfire Ashes
Conducting conservation and restoration efforts throughout the county following wildfires
Sarah Kimball, Ph.D.
Fires commanded headlines and wreaked destruction across California in 2020. Flames devastated the Silverado Canyon area of Orange County, where multiple UCI scientists were conducting research. But from the ashes, UCI School of Biological Sciences experts are already developing vital new lines of inquiry into land conservation, climate change and more.
Students and Community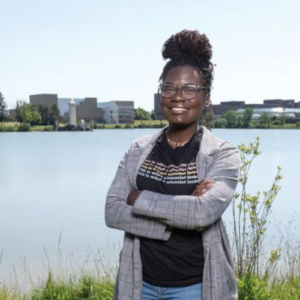 New Associate Deanship Furthers Commitment to Social Justice
A wake-up call for institutions following COVID-19 and a surge of social justice movements
Raven Baxter, Ph.D. & Michael Yassa, Ph.D.
To address the growing call for social reform, BioSci decided to develop a comprehensive approach to improving institutional policies and practices. In October 2020, the school established the Office of Diversity, Equity and Inclusion, or ODEI, headed by a new associate dean dedicated to this crucial issue.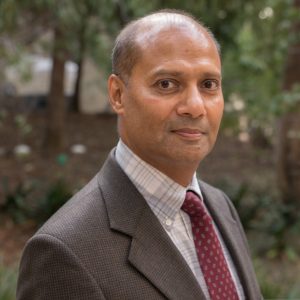 Pandemic's Remote Learning is Shaping Instruction for the Future
The rapid change of education following pandemic safety restrictions
Raju Metherate, Ph.D., Associate Dean of Undergraduate Education
As the world moves toward a new normal, many institutions are looking at whether changes they made during the pandemic could enrich in an ongoing way the communities they serve. At the School of Biological Sciences, we are closely examining this question as part of our responsibility to provide the best possible education.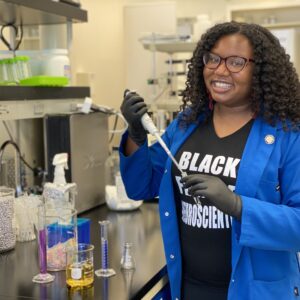 Speaker Urges Class of 2021 to Change the World
"The biggest difference that you can make in this world is by being true to yourself and your dreams, because that is what will inspire others to do the same."
Angeline Dukes, MSc.
As for the new graduates moving forward, "I hope you take the time to reach back and pull someone else up with you," Dukes said. "Be a mentor. You can do it now. You are in a position to change the world for the better."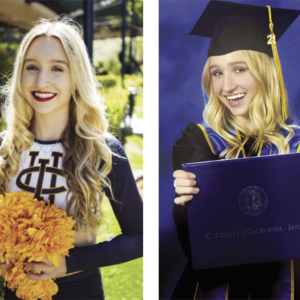 "If You Believe, You Can Do It," Says BioSci's Youngest 2021 Grad
15 year old Kylie Munson receives her BioSci diploma
Receiving her BioSci diploma "is a huge accomplishment for me," she said. She hopes her achievement can inspire others to pursue their dreams. "If you believe in yourself, you can do it."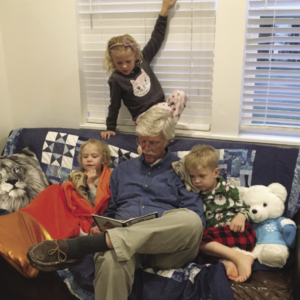 Pandemic Puts Emeritus Professor in an Unexpected Place
A change of teaching scenery amidst the pandemic
Larry Marsh didn't plan to go back into the classroom after retiring from UCI BioSci. But then the pandemic struck, and the retired emeritus professor from the Department of Developmental and Cell Biology found himself once again facing students. This time, though, the learners were his four small grandchildren.
Click the link below to read the full 2021 BioSci Dean's Report
Would you like to request an interview with one of our BioSci researchers? Please contact Shannon Ingram, Director of Marketing and Communications at biosci@uci.edu.