2023 Dean's Report
THE BIOLOGY OF
CALIFORNIA
In this report, you will find groundbreaking research that shapes the future of California and beyond, from protecting ecosystems against climate change to fighting diseases and preserving biodiversity.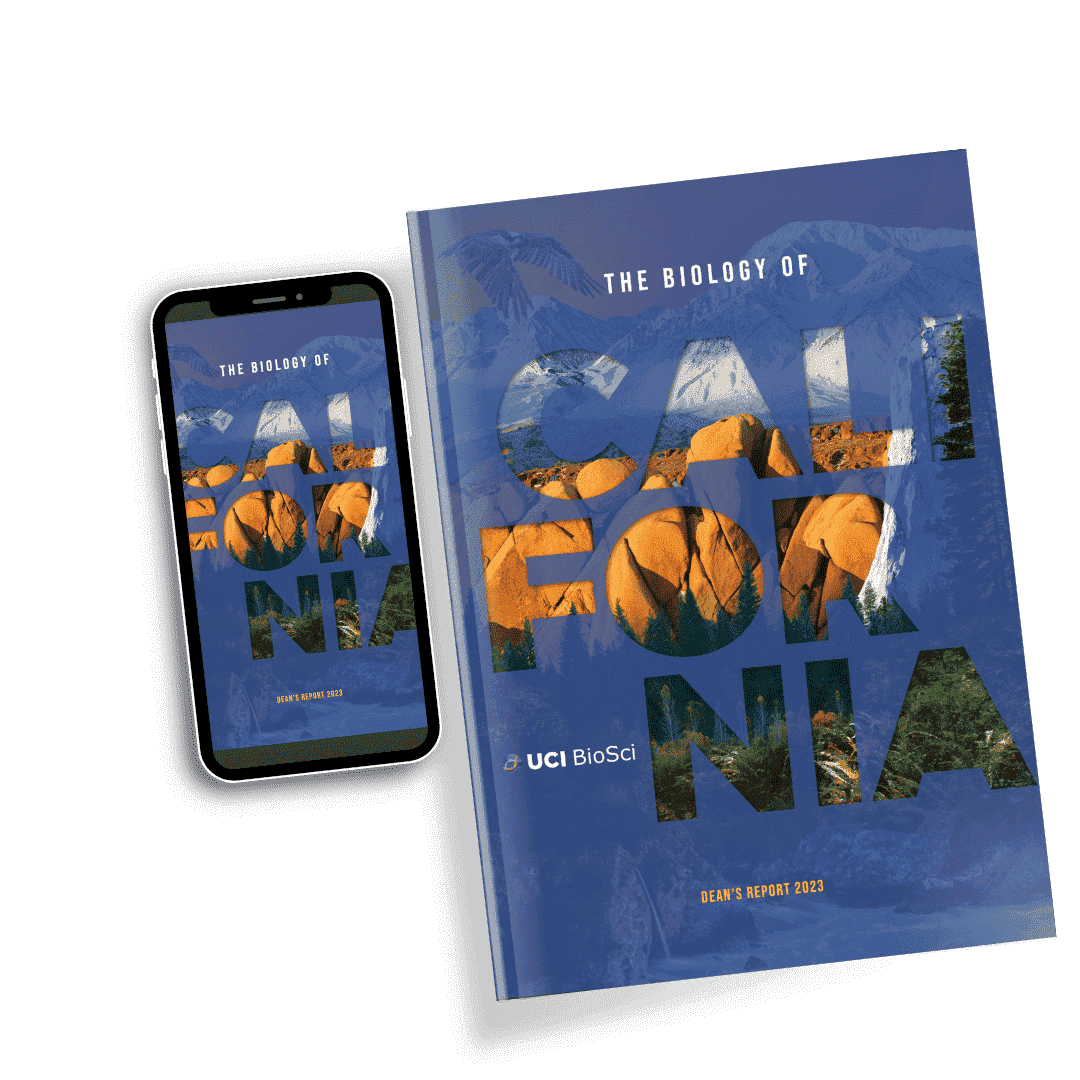 Inside This Years Dean's Report:
This year's Dean's Report is focused on our home state of California. We hope to call attention to some of the work being done by
faculty at the School of Biological Sciences that has a direct impact on the state's residents and ecosystems, from climate change to diabetes research and much more.
About the Dean's Report
The annual Dean's Report showcases the growth, teaching and research advancements made at the school during the last academic year. Each report carries an important message from the dean and every year a theme based on current challenges in the life sciences.
If you would you like to request an interview with one of our BioSci researchers, please contact our communications team at biosci@uci.edu.