Sharing Important UCI BioSci Research with Our Community
Keeping You Informed
The Dean's Distinguished Lecture Series was created in 2014 by Dean LaFerla with the goal of sharing with the public the important research being conducted at UCI BioSci. Held quarterly, these events have become
one of the best examples of UCI's public outreach.
About
Quarterly Event
The Dean's Distinguished Lecture Series takes place every quarter, three times a year. Scroll to the bottom of this page to subscribe to receive our save the dates and register early!
Groundbreaking Research
Learn about ground breaking research in the School of Biological Sciences from our faculty members. We feature faculty from BioSci's four departments: Neurobiology & Behavior, Developmental & Cell Biology, Molecular Biology & Biochemistry, and Ecology & Evolutionary Biology.
About Dean LaFerla
Chancellor's Professor Frank LaFerla was named Dean of UCI BioSci in 2014. One of Dean LaFerla's passions is sharing the research happening in UCI BioSci, he ardently supports his Distinguished Lecture Series. Learn more about the dean by clicking
here.
Upcoming Lectures
Virtual Events Until Further Notice
The next lecture will be held in winter quarter, 2021. Please check back soon for dates, RSVP info and more!
Zoom

Professor Thomas Lane will discuss his research evaluating changes that occur within the central nervous system in response to SARS-CoV-2 infection that may lead to neurologic complications, such as loss of smell, stroke, seizures and...

November 12, 2020, 4:00 pm
Past Speakers and Videos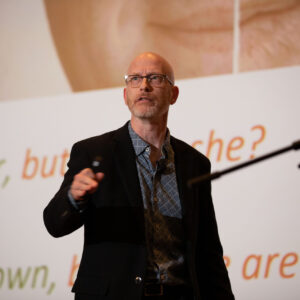 Craig Stark, PhD
February 25, 2020
Why Does Our Memory Decline With Age (and can we do anything about it)?
View Lecture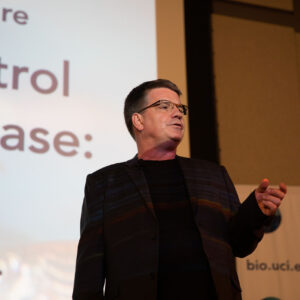 Thomas Schilling, PhD
October 30, 2019
Discovering Genes that Control Development and Cause Disease: A Fish Tale
View Lecture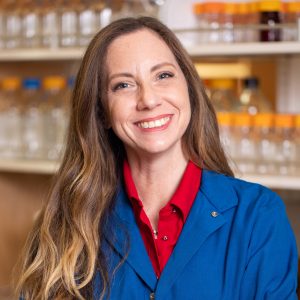 Kathleen K. Treseder, PhD
May 15, 2019
Catching Your Breath: How Climate Change can Alter the Microbiome You Inhale
View Lecture