Celine Crooks: A Student Leader on the Path to Pediatrics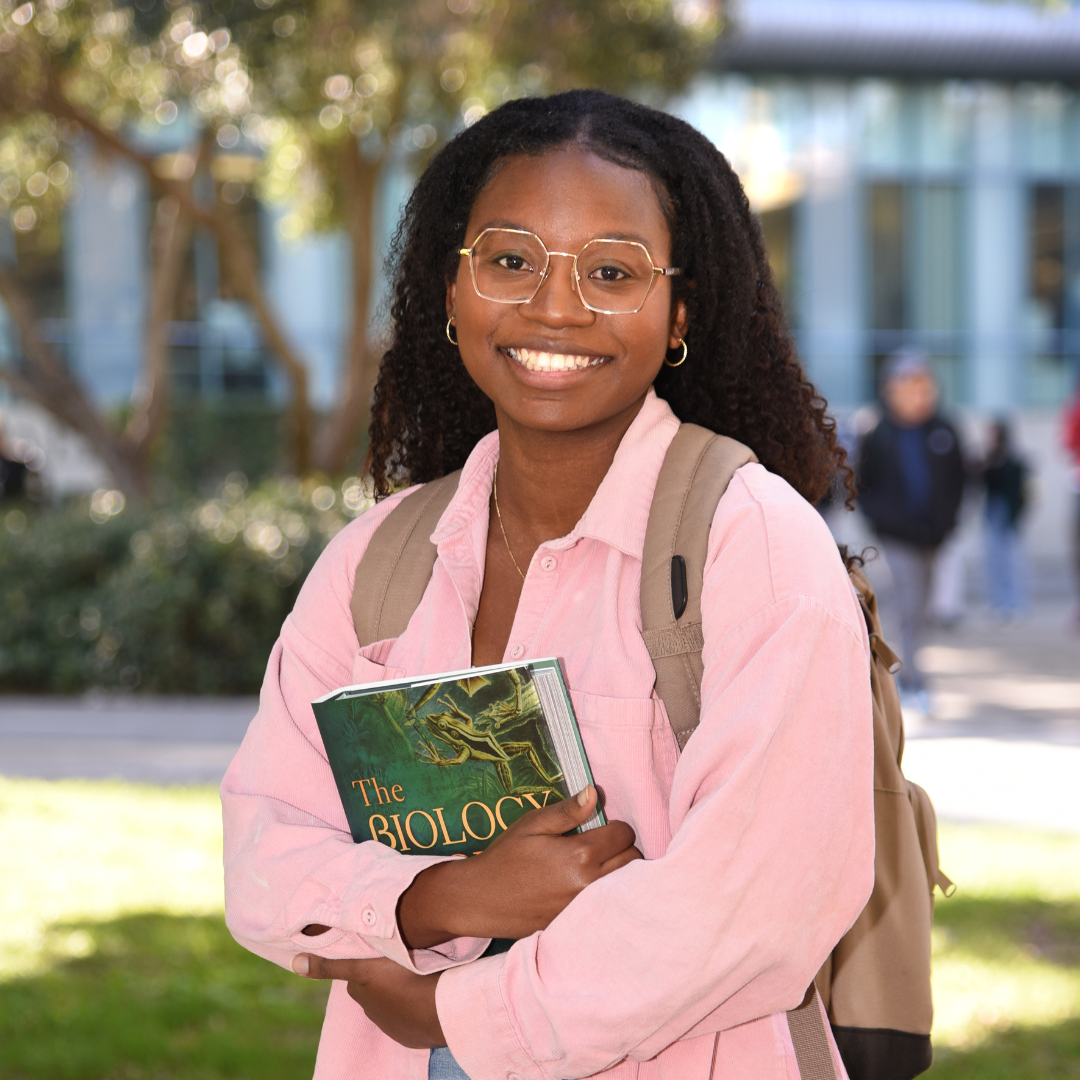 Meet Celine Crooks, a fourth-year student at the UCI School of Biological Sciences, who is pursuing her passion for medicine. Long before she was in her final year as an undergraduate, however, Crooks admits she did not know about UCI until she began looking at schools during her senior year of high school. But after learning about UCI's programs and being wowed by the campus's natural beauty and welcoming community, she was hooked.
Crooks chose to pursue the Human Biology major, which combined her appreciation for the natural world and her interest in pediatrics. Her father, who grew up on a farm in Jamaica, instilled in her a love of nature, and her desire to enter the medical field comes from witnessing firsthand the deficiencies in care that her foster brothers received. As a pediatrician, Crooks wants to play a role in delivering outstanding care to all, especially those from historically marginalized groups and regardless of socioeconomic standing.
"The Human Biology program was really cool because we had the opportunity to collaborate with classmates to solve real-world medical scenarios and diagnose patients in simulated situations," said Crooks.
In between classes and studying, Crooks found ways to support other students on campus. As a Peer Tutor and Peer Academic Advisor for the School of Biological Sciences and a Resident Advisor at the Mesa Court student housing community, Crooks has been able to share her knowledge and help fellow students navigate the challenges of college life.
"I love the feeling of giving advice to students and helping them out," said Crooks. "It's especially rewarding when your advice visibly reduces the stress and anxiety they had."
After graduating this summer, Crooks plans to take some time for herself to learn kickboxing and spend time traveling, especially to Italy, Greece and Jamaica. She will then take the Medical College Admission Test in the fall and apply to medical schools the following summer in hopes of becoming a pediatrician and medical professor.
Crooks' experiences have left a lasting impression on her, and she is proud to be a part the many communities she has joined while at UCI. Crooks has fond memories of her time on campus, most notably at the California Alliance for Minority Participation (CAMP) office, which has offered a supportive and comfortable atmosphere and was where she formed many friendships. Crooks will miss the CAMP community and the opportunities it provided her, but she is confident that her experiences at UCI will prepare her for a bright and impactful future.
Crooks is deeply committed to her education and her future as a medical professional, and her experiences at UCI have only reinforced that passion. Her journey at UCI has been an enriching one filled with growth, friendships and opportunities, and there's no doubt she will continue to impact countless lives as she joins the ranks of UCI alumni in June.
The 2023 Dean's Report is focused on the state of California and calls attention to some of the work being done by faculty at the School of Biological Sciences that has a direct impact on the state's residents and ecosystems, from climate change to diabetes research and much more.