Donuts with the Dean Mixes Students and Executives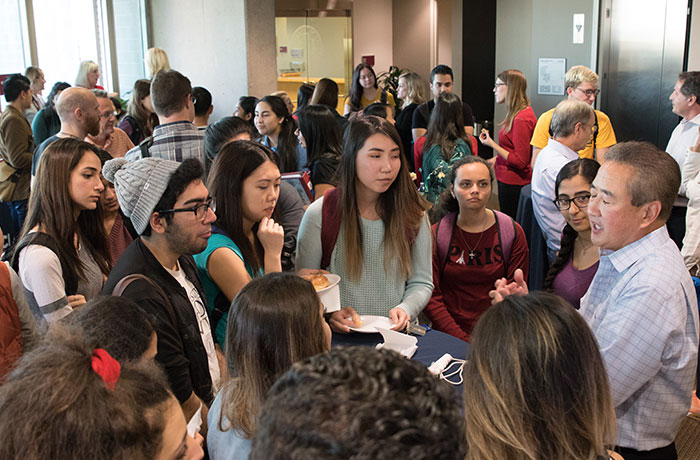 For students, faculty and staff hungry for a snack and some new knowledge, Donuts with the Dean offers just the right mix. The quarterly program was established by Dean LaFerla to provide an opportunity for direct interaction between students and the dean as well as invited faculty/staff.
The dean also extends an invitation to a featured guest for each session. These guests are typically a life sciences industry executive in the private sector with an interesting story to share. This informal setting is a perfect environment for the guest to interact with our students to discuss career opportunities and impart mentorship advice. Students love these events!
Our featured guest on Jan. 17 was BioSci alumnus, donor and Dean's Leadership Council member Ed Chang '84. Ed has founded several medical device companies. He is currently Co-founder, Director and Vice President of Marketing for Avenu Medical, which is awaiting FDA approval for its innovative vascular access system for patients requiring hemodialysis therapy.