Enrichment therapy effective among children with autism, UCI study finds
Low-cost, at-home treatment involves sensory exercises with common household items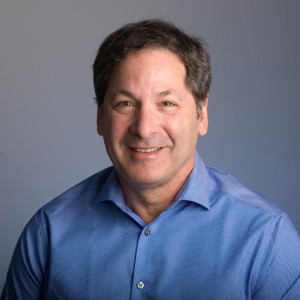 Photo: Michael Leon, study co-author. Image courtesy of Steve Zylius, UCI Office of Strategic Communications
Irvine, Calif., May 21, 2013 — Children with autism showed significant improvement after six months of simple sensory exercises at home using everyday items such as scents, spoons and sponges, according to UC Irvine neurobiologists.
They found that a treatment known as environmental enrichment led to notable gains in male subjects between the ages of 3 and 12. Results appear online in Behavioral Neuroscience.
Study co-authors Cynthia Woo and Michael Leon randomly assigned 28 boys to one of two groups, balanced for age and autism severity. For half a year, all subjects participated in standard autism therapies, but those in one group also had daily sensory enrichment exercises.
Parents of these children were given a kit containing household products to increase environmental stimulation, including essential-oil fragrances such as apple, lavender, lemon and vanilla. The boys smelled four of these scents a day and listened to classical music each evening.
In addition, the parents conducted twice-daily sessions of four to seven exercises with their children involving different combinations of sensory stimuli – touch, temperature, sight and movement among them. Each session took 15 to 30 minutes to complete.
After six months of therapy, 42 percent of the children in the enrichment group showed significant improvement in behaviors commonly affected by autism – such as relating to people, having typical emotional responses and listening – compared with 7 percent in the standard-care group.
They also scored higher in cognitive function, whereas average scores for the boys in the standard-care group decreased. Moreover, 69 percent of parents in the enrichment group reported improvement, compared with 31 percent of parents in the standard-care group.
"Because parents can give their child sensory enrichment using items typically available in their home, this therapy provides a low-cost option for enhancing their child's progress," said Woo, an assistant project scientist in neurobiology & behavior.
Exposing children to enriched sensory experiences builds upon previous research in other laboratories in which animals exposed to such environments had a great reduction in the behavioral and cognitive symptoms associated with a wide range of neurological disorders, including those resembling autism.
The researchers noted that most current therapies for autism must be started at a very young age to be successful, while the average age in this study was 6.6.
"We believe that sensory enrichment can be an effective therapy for the treatment of autism, particularly among children past the toddler stage," said Leon, a professor of neurobiology & behavior affiliated with UC Irvine's Center for Autism Research & Treatment.
"At the same time, we need to know whether we can optimize the treatment, whether there are subgroups of children for whom it's more effective, whether the therapy works for older or younger children, and whether it can be effective on its own."
He and Woo are now conducting a second, larger randomized clinical trial that includes girls.
"We've observed case studies in which the sensory enrichment therapy was used without any other therapy, and those children were clearly responsive to it," Leon added. "We hope this new treatment will benefit children with autism, their parents and society as a whole."
UC Irvine's Institute for Clinical & Translational Science, the Nancy Lurie Marks Family Foundation, Eyal and Yael Aronoff, the Samueli Foundation and the William & Nancy Thompson Family Foundation provided support for the study.
Leon is one of several dozen UC Irvine researchers contributing knowledge to the autism puzzle from distinct areas of study, ranging from gene function to cell biology to brain function and behavior. They are working together under the auspices of the university's Center for Autism Research and Treatment to discover effective drug therapies for the neurological disorder. The center was established last December with a gift from Bill and Nancy Thompson.
Sensory enrichment research in the Leon lab is supported locally by the Aronoff Foundation and the Samueli Foundation, as well as a grant from Proctor & Gamble.  If you are interested in learning more about how to support research conducted by Dr. Leon or another faculty at Bio Sci, please contact Andrew DiNuzzo at adinuzzo@uci.edu.
NOTE TO EDITORS: Photo available here.
About the University of California, Irvine: Founded in 1965, UC Irvine is a top-ranked university dedicated to research, scholarship and community service. Led by Chancellor Michael Drake since 2005, UC Irvine is among the most dynamic campuses in the University of California system, with more than 28,000 undergraduate and graduate students, 1,100 faculty and 9,400 staff. Orange County's second-largest employer, UC Irvine contributes an annual economic impact of $4.3 billion. For more UC Irvine news, visit news.uci.edu.
News Radio: UC Irvine maintains on campus an ISDN line for conducting interviews with its faculty and experts. Use of this line is available for a fee to radio news programs/stations that wish to interview UC Irvine faculty and experts. Use of the ISDN line is subject to availability and approval by the university.
###
Contact:
Tom Vasich
949-824-6455