Professor Carl W. Cotman Receives 2015 Clinical Translational Scientist Career Achievement Award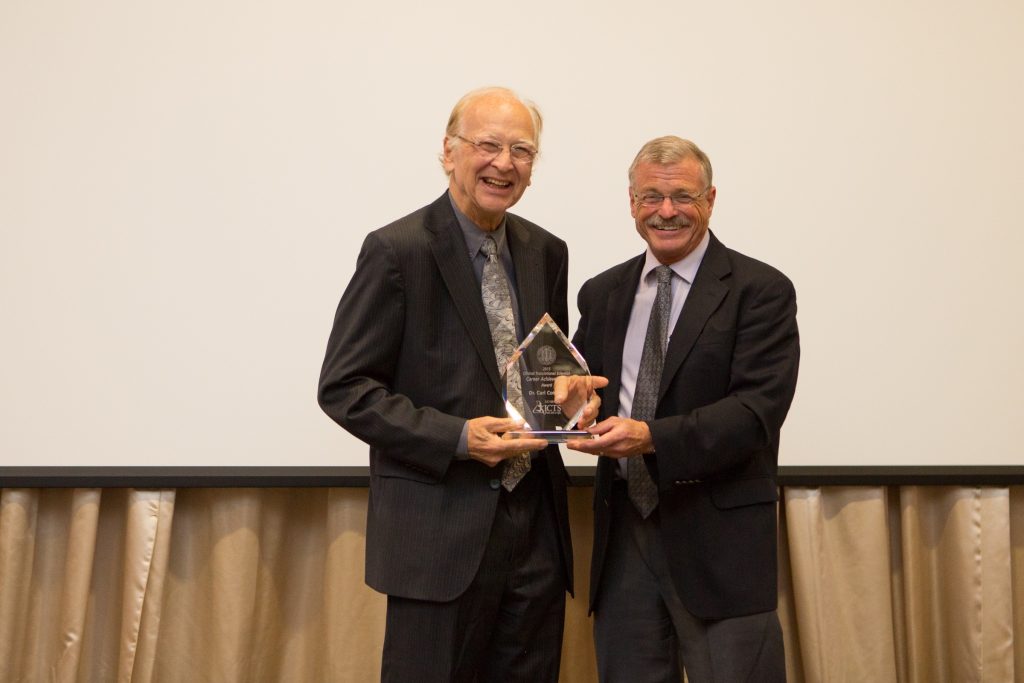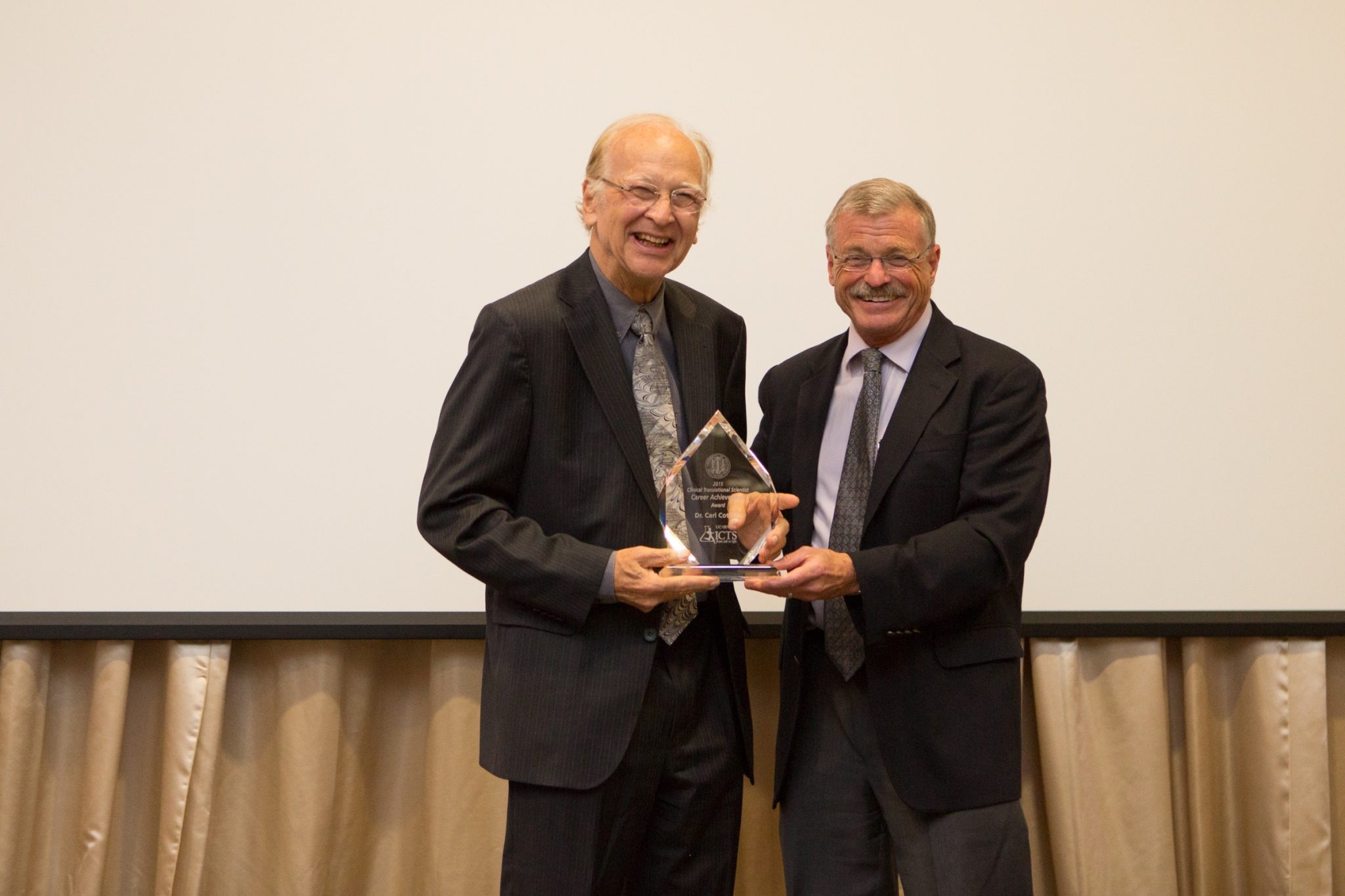 Carl W. Cotman, professor in the department of Neurology and Neurobiology and Behavior (NB&B) was recently awarded the 2015 Clinical Translational Scientist Career Achievement Award by the UCI Institute for Clinical and Translational Science (ICTS) and honored at the Annual ICTS Awards Dinner in May.
Professor Cotman is a distinguished scholar, internationally known for his pioneering work on successful brain aging and Alzheimer's disease and is well known to Orange County as the founder of the Institute for Brain Aging and Dementia, known today as the Institute for Memory Impairments and Neurological Disorders (UCI MIND).
Because of his vision and initiatives, Professor Cotman has had a profound influence on the UCI campus and the local community. His contributions to neuroscience have been equally impactful, providing in depth knowledge of how the human brain functions, how it ages, and how it is changed by Alzheimer's disease. Beyond his research, Professor Cotman has made numerous contributions to the field of neurobiology through the numerous graduate students and young scientists that he has mentored over the years.
Professor Cotman's career at UCI began in 1968, and since that time, he has published over 750 peer-reviewed articles and 11 books and book chapters. Historically, Dr. Cotman was the catalyst in establishing a partnership with USC, and in 1985 UC Irvine/USC, was awarded one of the first 5 Alzheimer's Disease Research Center grants supported by the National Institute on Aging. This year the Center grant celebrated its 30th year of funding. Other longtime grants initiated by Dr. Cotman are the Program Project grant in its 34th year and the Aging Training Grant in its 31st year.
The School of Biological Sciences proudly congratulates Professor Cotman on this well deserved recognition.