Tewari Gift Brings Two New Graduate Scholarships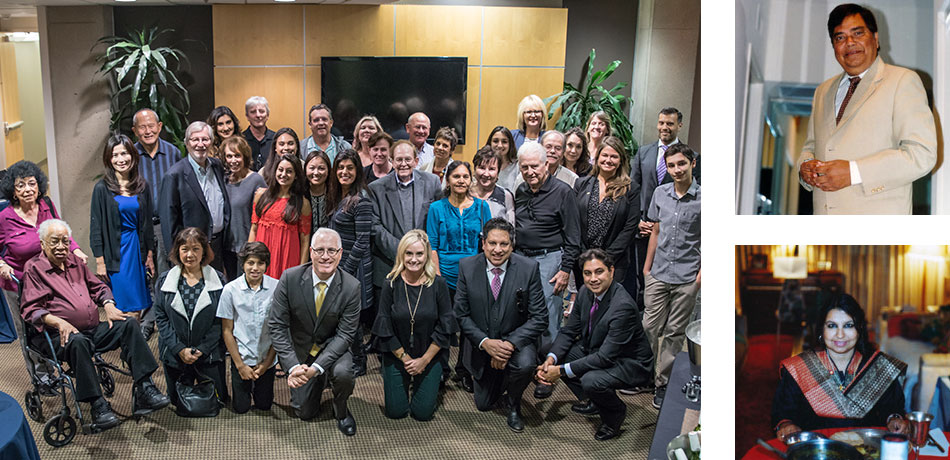 The School is proud to announce the creation of a new student award. The Krishna and Sujata Tewari Scholar Award for students who demonstrate proclivity and aspirations for science and medicine honors Professor Emeritus Krishna K. Tewari and his wife, Associate Professor Emeritus Sujata Tewari.
The award encompasses two scholarships for graduate study given annually to a recipient from the UCI Biological Sciences School and one from the School of Medicine. This kind of support is vital to help promising young students further their education and make significant contributions in their chosen fields.
Dr. Sujata Tewari joined the Department of Psychiatry and Human Behavior in the School of Medicine in 1971 and was awarded a joint appointment in the Department of Molecular Biology and Biochemistry in 1986. She was an expert in research involving alcoholism and helped found the Alcohol Research Center at UCI, where she also served as director.
Dr. Krishna K. Tewari held a faculty appointment in the School from 1969 to 2006. During that time, he helped drive the understanding of gene expression and replication in organelles and served as Chair of the Department of Molecular Biology and Biochemistry from 1979 until 1994. A dedicated educator, Dr. Tewari also created the School's Master's program in Biotechnology.
The Tewaris were distinguished researchers and respected colleagues, and their passion for science and education has had a lasting impact on both the School of Biological Sciences and the School of Medicine. Their legacy continues on, thanks to the generosity of their two sons, UCI alumni Drs. Krishnansu and Devansu Tewari, and their spouses, UCI alumni Drs. Meagan M. Tewari and Nita Tewari.
In addition to attending UCI, both Drs. Krishnansu and Devansu Tewari have current faculty appointments in the Department of Obstetrics and Gynecology in the School of Medicine and altruistically give to the university. They are proud of their parents' accomplishments at UCI, the most important of which has been the privilege to teach hundreds of undergraduate, graduate and medical students over a 37-year period. The establishment of these endowed student awards will honor and memorialize the legacy of Professors Krishna and Sujata Tewari at UC Irvine.
If you would like to contribute to this endowment honoring the Tewari family legacy at UCI, please contact Robyn Martinelli at robyn.martinelli@uci.edu or click here to be directed to the online giving site.